Winter Activities in Idaho
Can you feel that?
It's that ever so slightly tighter feeling of all your clothes. Ugh … the holiday hangover of overindulgence has struck some of us right in the waistline.
Now is the perfect time to get physical! But to heck with indoor gyms and treadmills. We have so many opportunities for outdoor winter activities in Boise and beyond that you can do something different every weekend for two months.
Fix.com, an online magazine dedicated to do-it-yourself projects and lifestyle hacks, lists a number of reasons why outdoor play in the winter is vital to your and your family's health.
Among those reasons are:
Children get to imagine the outdoors differently and be creative with their play activities

You use different muscles because you're moving your body differently

The fresh air is better for your overall health than the heated, poorly circulated air in your home

Kids learn new problem-solving skills, trying to figure out running up a snow hill or using a branch as a snow pick

A blast of vitamin D does wonders for mental and emotional moods, increasing the serotonin levels in our brains
We're going to add a sixth reason to the list.
It's fun.
Just plain, old fun to rip down a hill on a toboggan, go for a skate or shush down one of the local ski hills.
Once we grow up, it's easy to forget about all the laughs we had with our buddies when we were kids, but watching our own children reminds us of those happy, carefree times.
And there's nothing wrong with reliving our youth by jumping into the fray with our kids and joining in on the snow-covered giggles.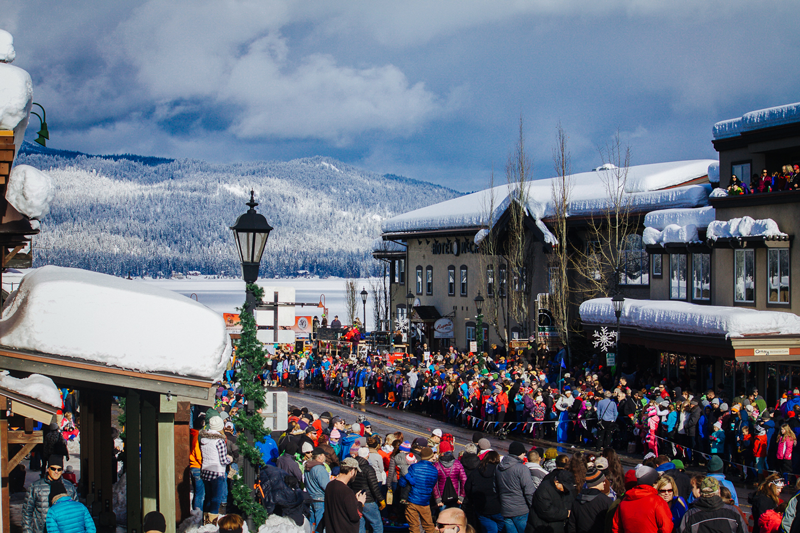 WINTER FUN IN IDAHO
We can't mention fun activities in Idaho without mentioning the one big event that gets everyone talking: the McCall Winter Carnival.
Celebrating 54 years in 2019, the Winter Carnival completely takes over the city of McCall from January 25 to February 3.
Pick a day and join in the fun with snow-sculpting contests, parades, fireworks over Payette Lake, sled dog races, music, and more.
But we're talking about getting really active with our bodies, right? Fear not. Here's what we're doing to get the muscles moving and the rosiness bursting in our cheeks.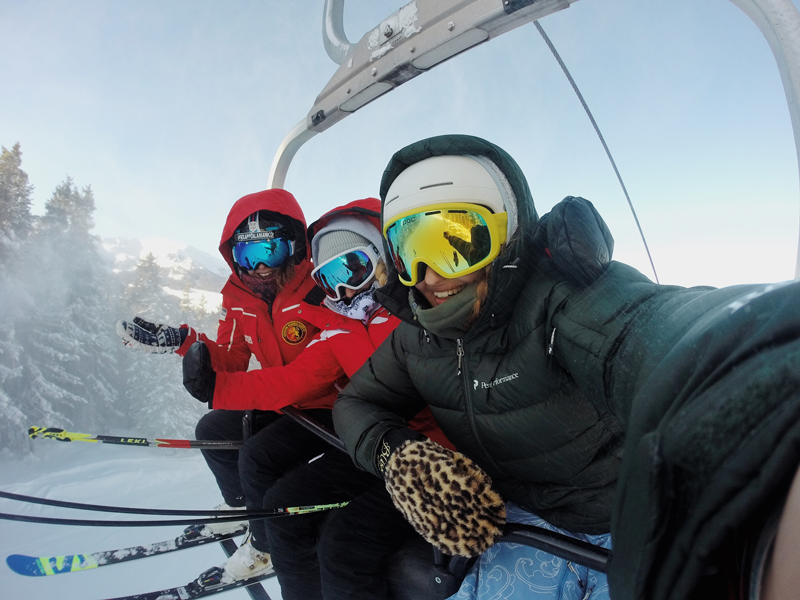 Skiing and snowboarding
We are beyond fortunate with the number of skiing and snowboarding hills in Southern Idaho.
Closest to home, we have Bogus Basin Ski Resort, just a half-hour drive from downtown Boise. Bogus Basin has the best night skiing in our region and boasts 91 named runs, three high-speed quads, 11 lifts, 2,600 acres of terrain, and 360-degree mountain access.
You could spend a week up there and not see the whole place!
If you're up for a drive, we have some great hills two to three hours away: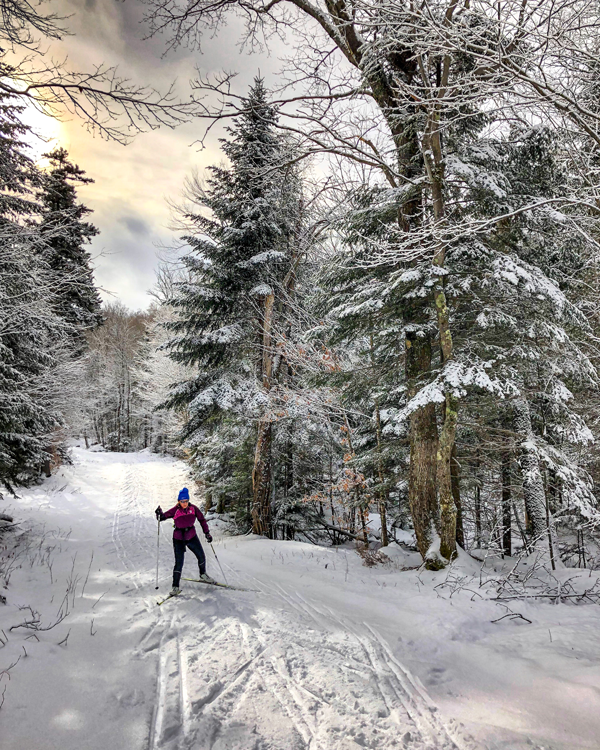 Cross-country skiing
Don't be fooled by the slower pace you take in cross-country. You are going to work those quads and hams! Nordic skiing is also a great way to introduce the kids to life on skis, helping find their snow legs and balance.
If skiing still isn't your thing, grab a set of snowshoes and get trekking across these trails.
Most of the ski resorts in our area have groomed Nordic ski trails but none is dedicated to cross-country like Galena Lodge is.
You can step out of the lodge and onto the North Valley Trail System that boasts more than 30 miles of groomed trails for skate and classic skiing and more than 15 miles of snowshoe trails—including a mix of trails for all abilities, from first-timers to experts.
Breathe in the fresh air and get your fill of the gorgeous scenery. These trails are backdropped by the amazing Boulder Mountains.
Oh, and don't miss out on a chance to snuggle with the loaner dogs, Bandit and Zeke. You know how we love our dogs in Boise!
Other great spots to find cross-country ski trails are:
Ponderosa State Park

Alturas Lake

Bear Basin, operated by the Payette Lakes Ski Club

Jug Mountain Ranch

Lake Cascade State Park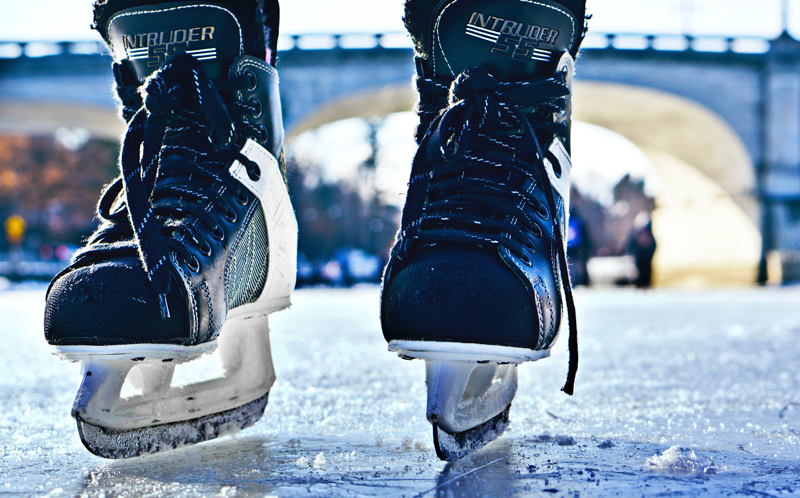 Ice skating
You don't have to be an Adam Rippon or a Bradie Tennell to enjoy a spin around the ice.
And what fun for the whole family!
No matter how wobbly your legs, you're going to have some terrific laughs and giggles with everyone on skates. Some of us at Platinum Idaho just have to make sure we strap a pillow to our bottoms …
Idaho IceWorld is the natural choice for an afternoon of ice skating. The facility has public ice times every day with skate rentals available. You can also check into the Learn to Skate program if you're looking to get those legs a little less wobbly.
For that fresh air outdoors, head up to Caldwell to try out their new ice ribbon, a 9,500-square-foot skating surface at Indian Creek Plaza.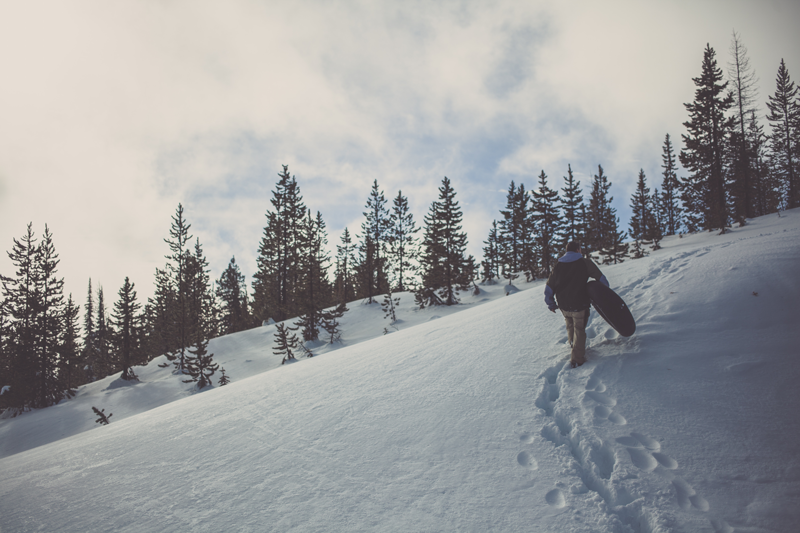 Tubing and tobogganing
Sometimes, the best things in life are the simple things.
So many of us grew up during a time when families bundled up and hit the hills, just to slide down their snow-covered slopes.
Gateway Park at Eagle Island is close to home and you don't have to bring your own equipment. It's all there for you. Just remember, reservations are required.
Bogus Basin has a tubing only hill and it's pretty popular, so you need reservations there, too.
The Activity Barn, just south of McCall, features six 800-foot lanes with an 85-foot vertical drop. Each lane is sculpted into a mini-half pipe for maximum fun with runs designed to fit everyone's comfort level.
Of course, if you have your own toboggan or tube, all you have to do is gather up the gumption and find a snow-covered hill.





GET OUT THERE
Aren't we blessed to live in an area with so many opportunities? We've only just scratched the surface of winter activities in Boise and beyond.
All you have to do is get out there and try them, then let us know on the Platinum Idaho Facebook page how your day went.
Just don't forget the hot chocolate. And marshmallows, too!
Selling Your Home?
Get your home's value - our custom reports include accurate and up to date information.
Get Home Value