The Treasure Valley Cookie Contest
This is no regular cookie contest.
We aren't experts.
We don't judge a cookie if it's too "cake-y," too "flour-y," or too sweet.
We like cookies that have a good crunchy shell and a soft chewy inside. We like them with chocolate chips, peanut butter chips, no chips, sometimes raisins, most times no raisins.
The more decadent, the better.
All we know at Platinum Idaho is that we like cookies. No, we love cookies and we judge them by their ability to make us lick the crumbs off the plate.
We're lucky in Boise to have shops and boutiques dedicated to cookies. Some spots may have items on the menu other than cookies, but the cookie is their main jam.
Read on to find out where you can find the best cookies in Boise. You can get them delivered to your house (or dorm room) or stop into a bakery for a grab-and-go cookie.
Late-night cookies to your door.
501 W Main St.
Sitting at home late at night and you have a craving. But you don't want to get out of your jammers to go anywhere. Fear not. Chip Cookies will deliver a fresh batch of cookies to you.
The milk, too.
Chip is a franchise business, taking flight in Utah and growing out to a few more centers, including Boise. It bills itself as the "original gourmet cookie delivery service" and we love the idea of having cookies delivered right to our front door.
Better yet, you can have them delivered to a friend in another city or state, wherever Chip exists!
Chip's cookies are inspired by the best ones their bakers have sampled from around the globe. They spent months testing and testing and testing to come up with their signature chocolate chip cookie.
The cookie is littered with chocolate chips (yay!) and the texture is super fluffy, so much that each cookie is about half an inch thick.
Now, you can go with the chocolate chip but the Platinum Idaho team loves to go beyond boundaries. We are always looking forward to each new flavor of the month. We have loved the pumpkin Nutella and the cookies and cream.
If you didn't get one of May's Party Chip with sprinkles, milk and white chocolate chips and stuffed with Nutella, you missed out.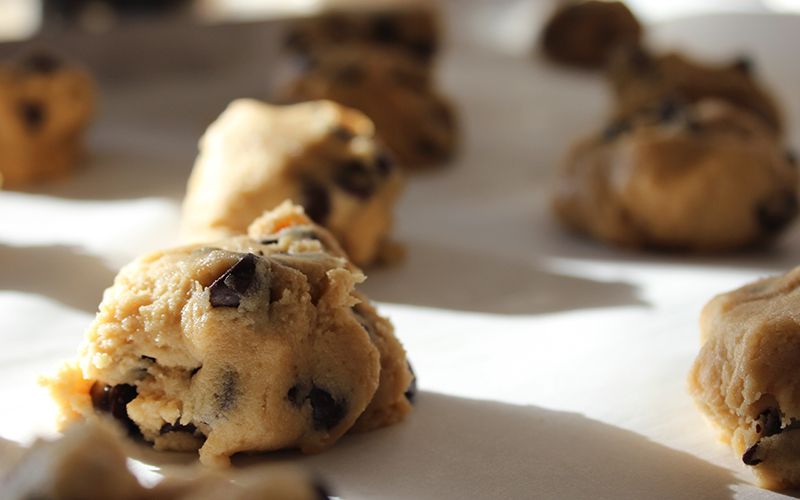 What's different about Cookie Riot and its delivery service? Unlike Chip, it doesn't have a physical store, so you do have to have your cookies delivered.
And a Cookie Riot cookie is a completely different experience. It's thin, chewy and buttery—about half the size of a Chip cookie.
But no less delicious.
The local husband and wife team of Blaze and Sierra strive for that fresh-out-of-the-oven feel. Your cookies arrive at the door still warm. Pull one of these babies apart and you're treated to gooey chocolate chip ooze all over your fingers.
If you're in for a real night of chocolate satisfaction, don't just add milk to your order. Get the chocolate milk.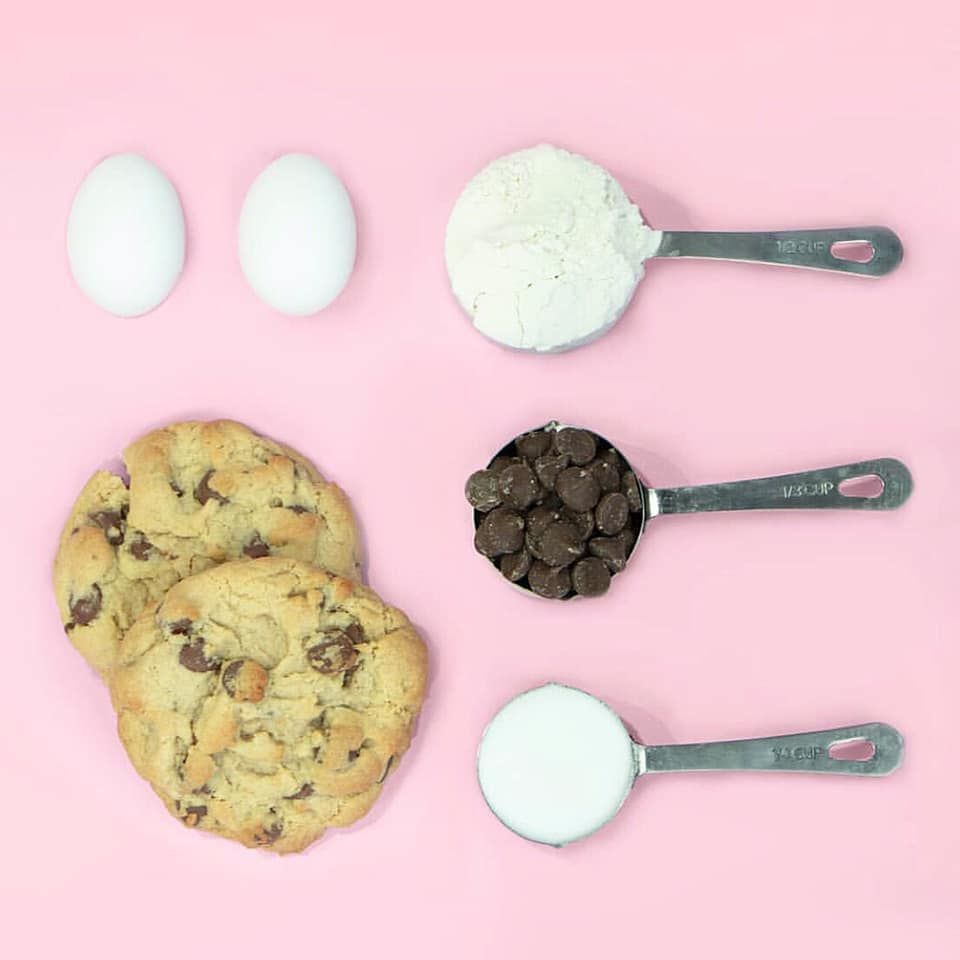 Crumbl is our third cookie delivery service, and also started in Utah.
Two crazy cousins, Sawyer and McGowan, spent thousands of dollars trying to perfect a chocolate chip cookie recipe and finally took a modern approach to figuring it all out. McGowan used his background in software development to use an A/B testing method. They'd start with one batch of cookies, tweak or swap out a single ingredient, and take both batches to a local gas station to ask customers "which cookie is better."
Now they have what they believe is the world's best chocolate chip cookie and they deliver in 20 different locations, including Boise, across five different states.
Each week, Crumbl changes its delivery menu to add four different specialty cookies to supplement their fantastic chocolate chip and sugar cookies.
We have been big fans of the Oreo, the Muddy Buddy, the Lemon Glaze and the Cinnamon. And yeah, we'll put it out there: best oatmeal cookies around.
Available at Stella's Ice Cream in Nampa
Send us a box of Snickerdoodles from Smitten Sweets and we'll be over the moon for you!
The delicate sugar cookie holds a blast of cinnamon that's a perfect match for our morning (and afternoon) lattes. The Oatmeal Sunrise is PDG (pretty darn good), too, with an explosion of sweet and spicy.
Each month, the Smitten crew adds three new flavors to the menu, and we were just in love with last month's Mexican Chocolate.
The Smith family launched their cookie delivery service right here in Boise and now they ship their delicious snacks all over the country.
Best idea yet? Subscribe to their cookie service and get their new flavors, along with the classic chocolate chip, every month guaranteed. You won't miss a single cookie.
The classic bakery locations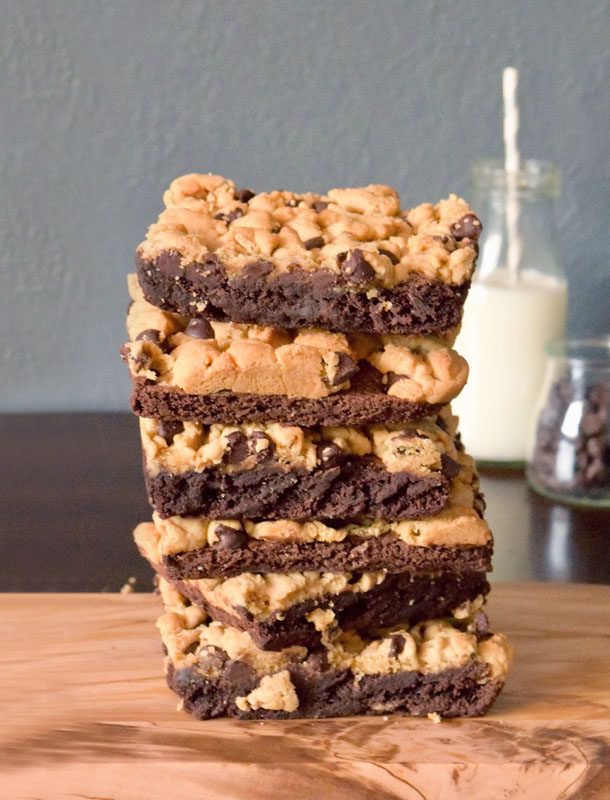 4103 State St., Boise
360 East State St., Eagle
Stop. Do not pass go. Order a Brookie.
Now thank us.
The Brookie is a soft, sweet and sinful good that's half cookie, half brownie. These delicacies sell out early, so you'd better get to one of the two locations early.
Sweet Valley is a local, woman-owned business that started in a small home kitchen. Through its growth and expansion, the cookies are still made by hand with wholesome ingredients.
The gals at Sweet Valley have filled their shops with cute collectibles, old-fashioned candies and a variety of chocolates, along with the delicious cookies.
We swear by the ginger cookie and the frosted sugar is as sweet a cookie as you need it to be. Don't miss the Lemon Burst; it's a perfect blend of sweet and tart.
If you can't make it to the shop, watch for the booth at Art in the Park, Boise Farmers Market and Capital City Public Market.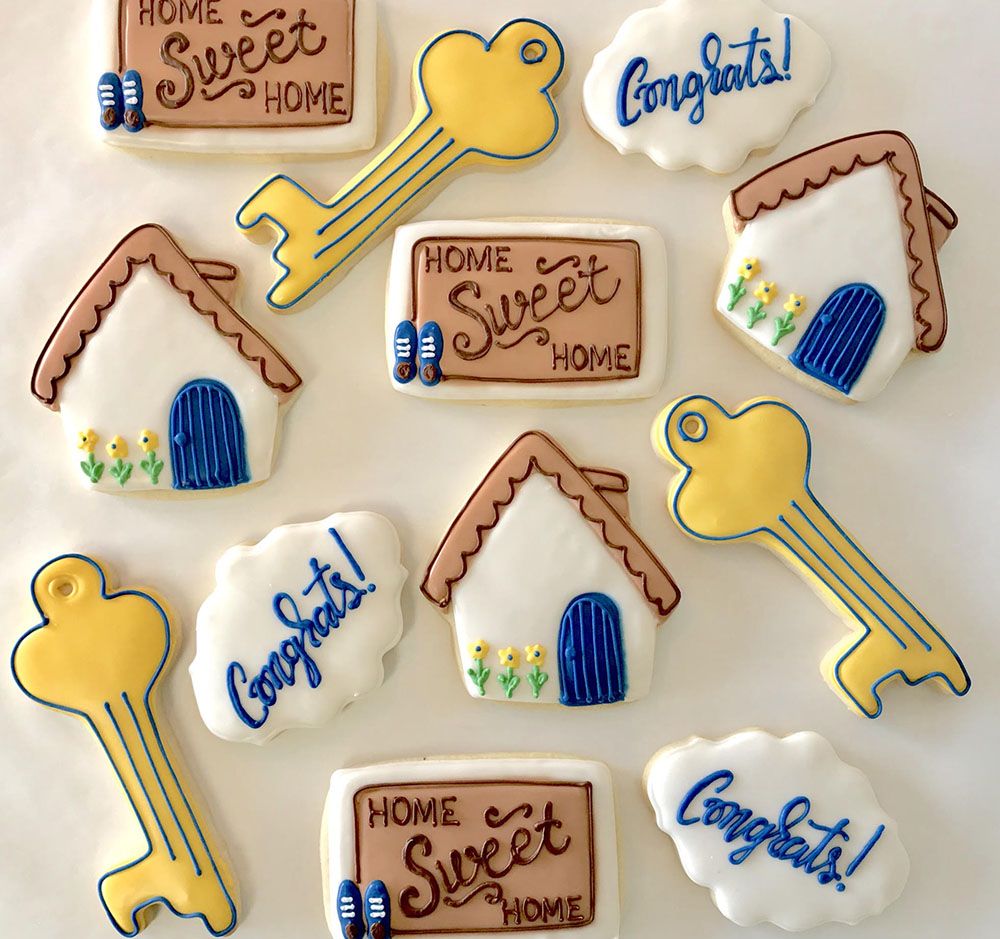 257 E State St., Eagle
Erin and Theresa have taken the cookie business to a whole new level in Boise. They have really set the bar with custom hand-decorated cookies and, just recently, opened a storefront in Eagle to make their sweet treats available to all.
They still do special orders for corporate gatherings and special events, creating stunning and delicious cookies to go with an event theme. Having a baby shower? Wait until you see what fun designs this baking duo can come up with.
Vanilla sugar cookies are their most popular, yet their chocolate espresso, red velvet and pumpkin spice cookies are to die for.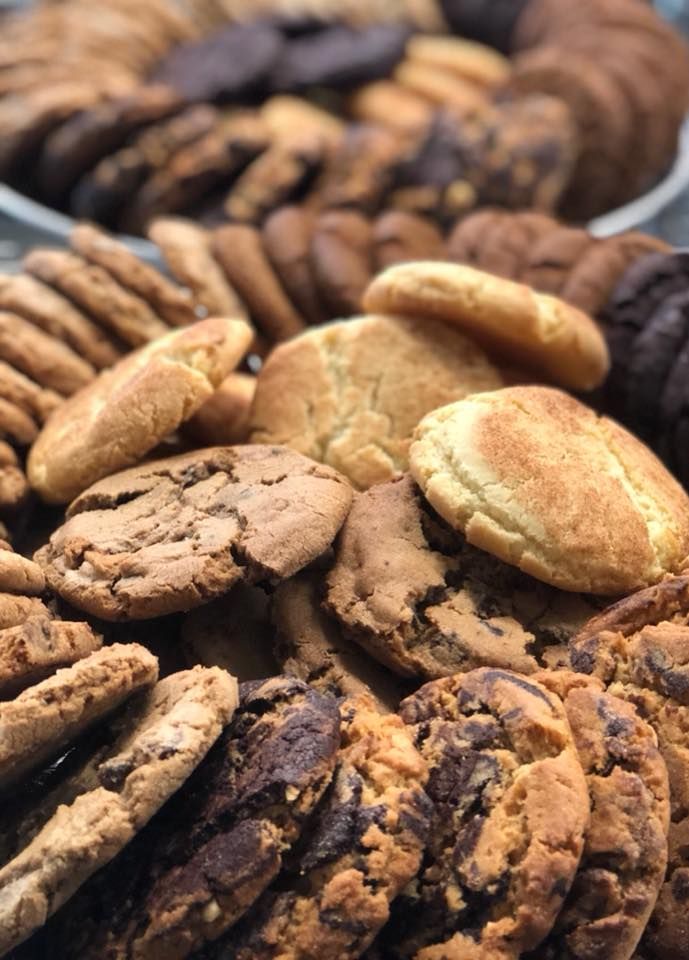 304 E 42nd St, Garden City
Bring me a salted caramel chocolate chip cookie from Wildflour and I'll be your BFF for life.
A pop of salt, a sweet blast of caramel and chocolate chips, all encased in a cookie with a perfect crunch on the outside and chewy interior … yep, I'm in love.
Wildflour specializes in small batches of interesting flavors, such as lemon lavender, oat cranberry walnut and mocha toffee chip. While you're picking out your favorite cookies, don't miss the muffins, scones and coffee cakes, too.
If you can't make it to the bakery and espresso bar in Garden City, look for these delectable cookies at Co-ops, Wincos and Whole Foods Markets around Boise and Eagle.
Tell us about it
All this talk about cookies, I think I have to go for a run.
Have you sampled some of these cookies? Where do you find the best cookie in Boise?
Maybe it's even right in your own kitchen!
We'd love to hear about your favorite cookie, whether it's one of these or another one you've discovered. Go out and explore Boise, then let us know on the Platinum Idaho Facebook page how your day went.