The Top Breakfast Spots in Boise!
The question of the day always used to be "what's for dinner?" 
Times, however, have changed. 
Now the question you need to ask is "what's for breakfast?" 
It isn't just because we're ingrained to think breakfast is the most important meal of the day. After all, it's how you get motor runnin' in the morning, right?
We need to make mornings less painful than a couple of hours highlighted by rushing to work, the commute and diving into the day's to-do list. 
We need to start it right, and Boise has become the right place to eat breakfast. Our local chefs are coming up with dishes that hit new levels of creativity and flavors.  
Our awesome growing city has an astonishing array of spaces to kick off your morning, including grab-and-go options, counter cafes and beautiful bistros where you can peruse a menu that will get you drooling in no time. 
Here are the favorites of the crew at Platinum Idaho.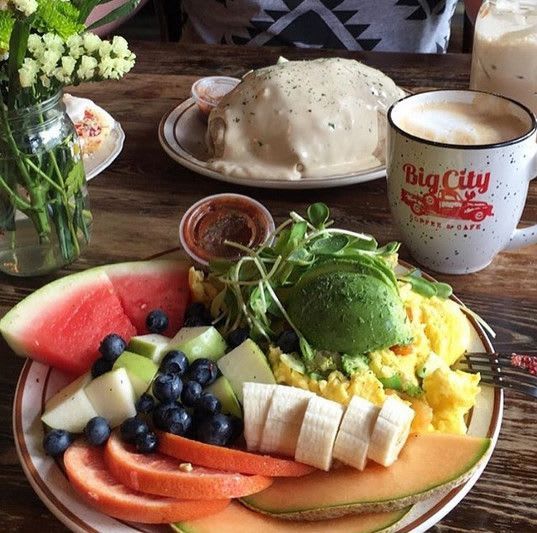 This is where you'll find some of the best baked goods available in Boise. That really doesn't say it well enough. How about "this is where you'll find some of the OHMYGOODNESS, BEST-EVER baked goods"? 
Yep, now I feel better. Big City Coffee isn't just a scrumpdelicious bakery but their goodies are also unique. Check out a cherry pie scone, pumpkin chai muffin, or cappuccino brownie. 
Big City Coffee has been around for almost 15 years, and it's my go-to morning place when I'm in the Linen District. If I'm in a rush, I'll grab a coffee and a scone or one of their breakfast wraps. If I have time to stop and breathe, I'm all on board for one of the quiches.
The coffee is a great topic of conversation around Boise. With — ummmmm — interesting brand names, the coffee raises an eyebrow or two but it's the deep, complex flavors that will strike you more. You can take a can of coffee home with you and $1 from each sale is donated to Barbell for Boobs and the Ogra Trust fund, both terrific breast cancer-oriented organizations.
Oh and before you're out the door, grab one of the Mexican chocolate shortbread cookies.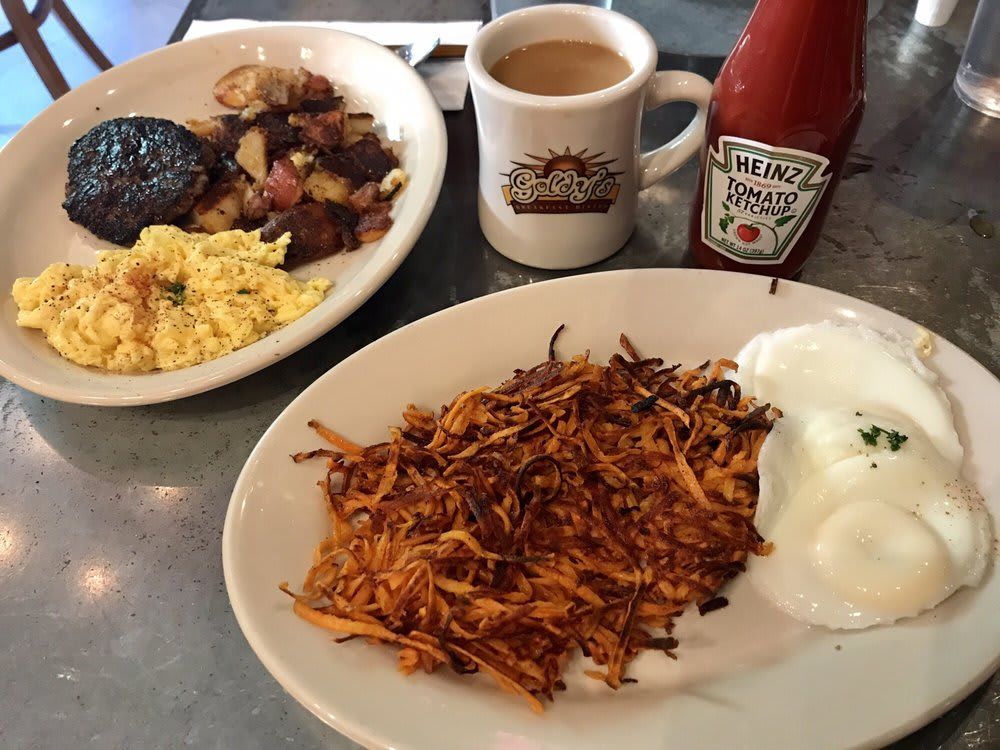 A big, heaping fork full of the smoked salmon hash with spicy hollandaise and I am in heaven. Goldy's is another of my favorites and the chefs are really pushing the limits of creativity.
The stuffed French toast is an explosion of flavor in your mouth.
Over on Capitol Boulevard, Goldy's is known for its homemade hollandaise sauce and made-from-scratch pancakes. The chefs use as many fresh, local ingredients as possible and are always trying something new on the fresh sheet.
Don't miss the full-service espresso bar with coffee beans from Dawson Taylor. Goldy's even has its own house blend.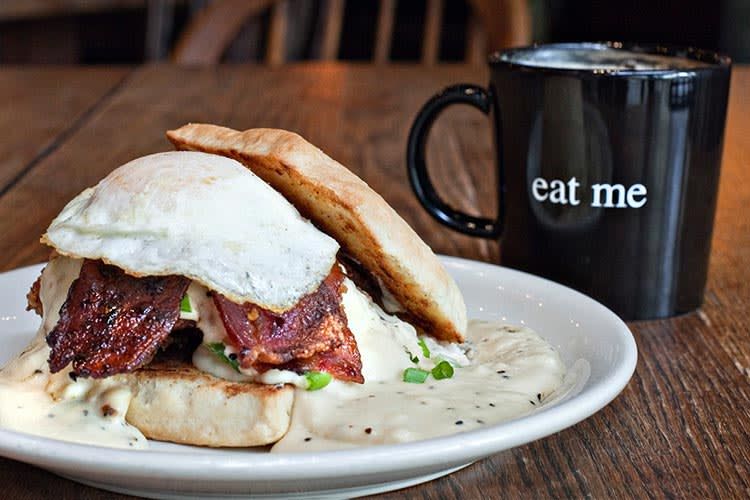 Bet you can't guess what they specialize in here? Yep, tomato basil soup. No, really, you have to try the tomato basil soup. It's incredible.
But seriously, the bacon is on point at Bacon. If you can't make up your mind about which flavor you want, you can order the Bacon Shots, a sampler with the Berryhill made with Chile sugar, the Spicy Hot, the Korbuta (a mix of thyme, sage, rosemary and lavender), the Maple Rosemary and the Candied.
Top it off with the Grit Bowl or a biscuit sandwich and you've got enough in your belly to get you through until dinner.
Bacon is also well-known as the place to find Boise's best Bloody Mary but knowing they sell more than eight tons of bacon every year, they had to go with Bacon for a name.
You can even take it home for a lazy Sunday morning with the family. Grab some and make Wife breakfast in bed for Mother's Day.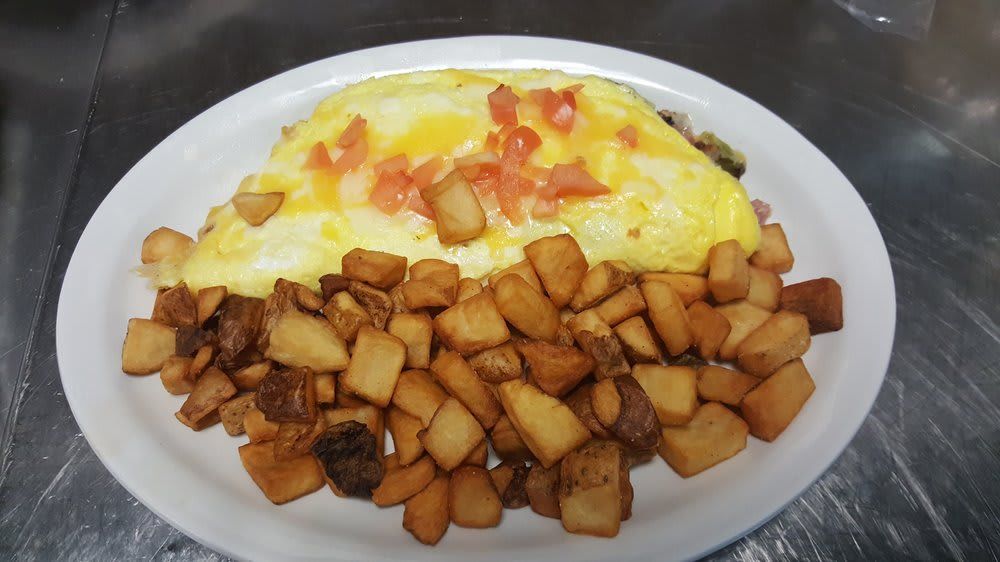 Now that you know you can find the very best bacon at Bacon, you might think I'm going to send you to The Egg Factory for eggs, right?
Not really.
The Egg Factory is all about the pancakes. The Factory has some of the most unique flavors of pancakes I've ever heard: lemon poppy seed, oatmeal cookie, Hawaiian. And each flavor is as decadent and delicious as the next.
You can even create your own pancake from the add-ons list. Oats, raisins, cinnamon chips and a sprinkle of coconut … maybe that's the Platinum Idaho Pancake!
Not to abandon its namesake, The Egg Factory has a great omelet menu, too. The chefs spin up a new special a few times a month and, for the first weekend of every month, they feature a prime rib breakfast. It's a half-pound of prime rib with two eggs your way, potatoes or hash browns, and your choice of breakfast bread. Tell me that isn't going to fill you up for a hike up to Table Rock!
Fair warning: The Egg Factory is always jam packed on the weekend, so be sure to get there early. To make it easy, they have three locations — one each on Fairview Avenue and West State Street and one in Nampa on Caldwell Boulevard.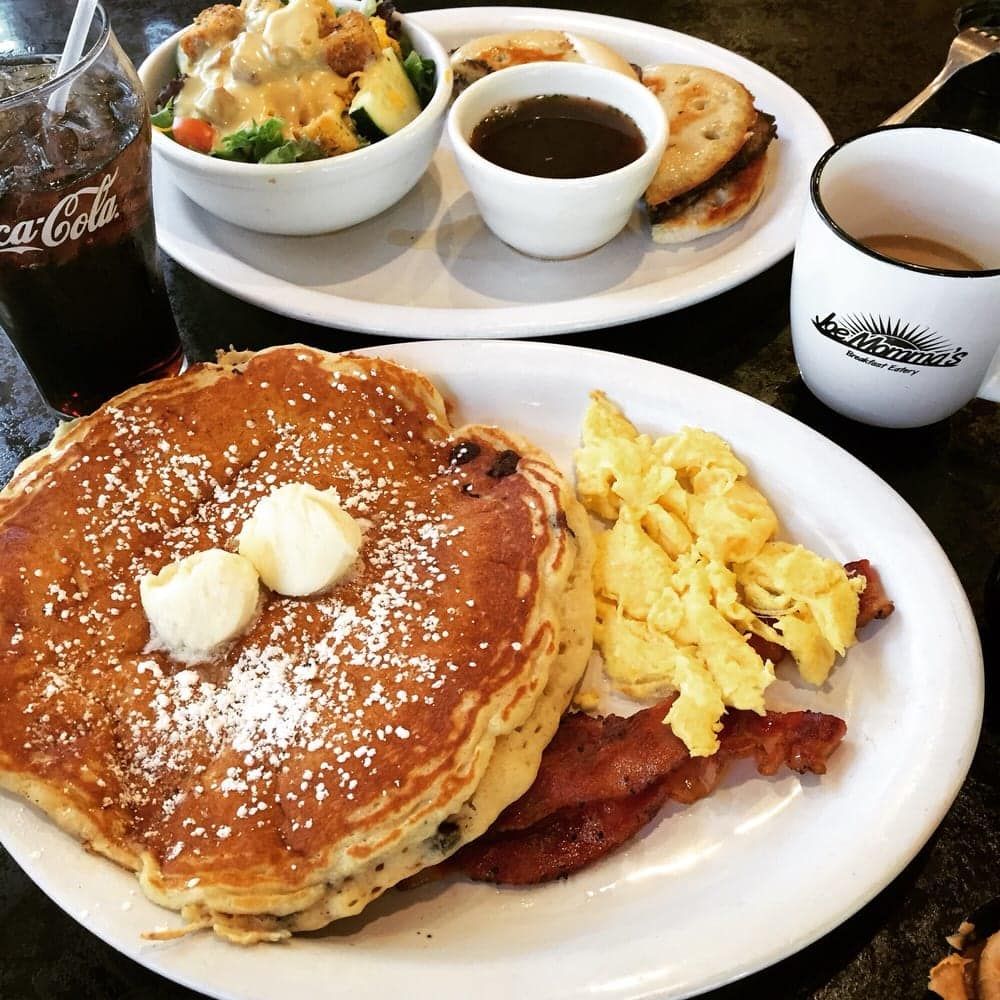 Variety is the spice of life.
Joe Momma's over in Eagle has a terrific selection of Eggs Benedict, scrambles and hash. The Crab Cake and California bennies are neat variants on the traditional breakie, while the scrambles are hearty dishes with flavor in every bite. The Steelhead Scramble is a real eye catcher on the menu, featuring smoked steelhead trout scrambled with egg whites and cheddar. It's one of several healthier options on the Joe Momma's menu.
The Chorizo, Jalapeño and Tomato Hash is a great pick-me-up in the morning, but I'd be remiss if I didn't mention the Big Breakfast Burrito. Get it stuffed with chorizo and call me to thank me when you finish.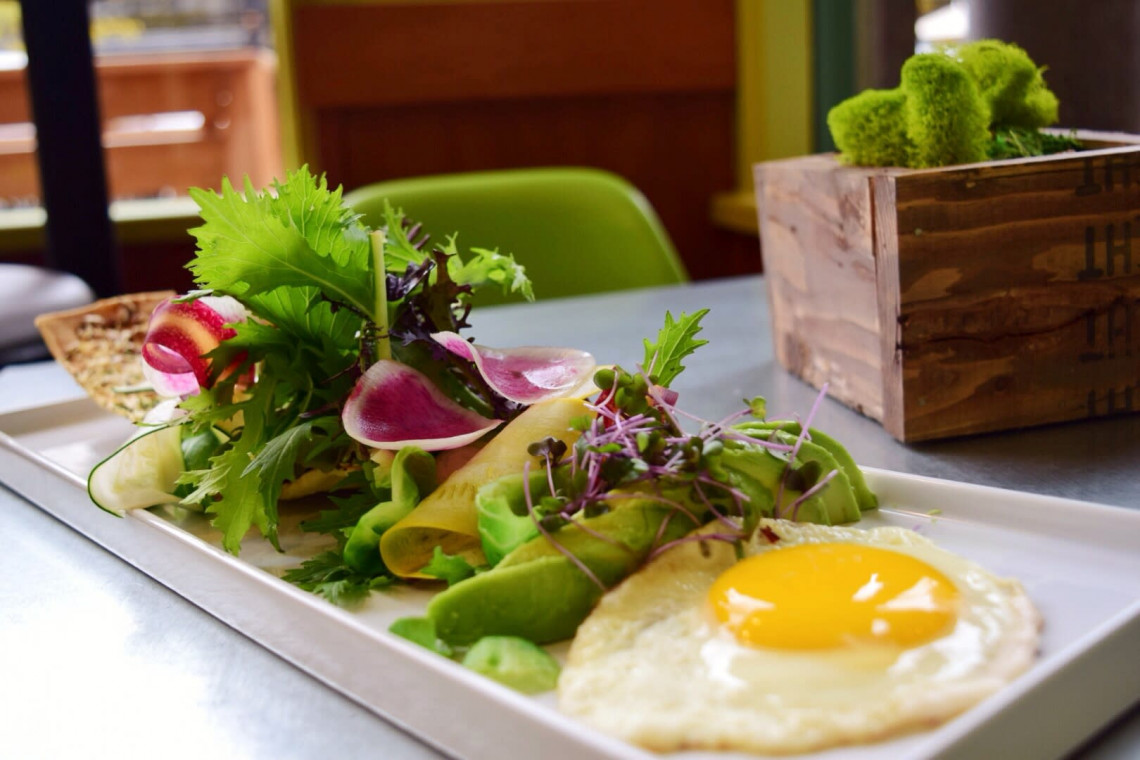 Now this is breakfast with a sense of flair. It's the kind of food you're going to see on Top Chef … is there a competition cooking show dedicated solely to breakfast? If not, there should be one!
Wild Root has an array of vegan, gluten-free and allergy-sensitive options to ensure everyone can find something on the menu.
Chef Michael Trebbi has elevated the average breakfast dish in ways we eaters can only sit back and imagine. Or devour!
He puts a neat spin on granola with crystallized ginger and peaches, uses sweet potatoes in his hash and turns avocado toast into a full meal by accompanying it with eggs, radish salad and a delicate cashew cilantro cream.
The menu changes seasonally, and depends on the fruits and veggies Chef Trebbi and his wife Anne-Marie can source from Grasmick Produce.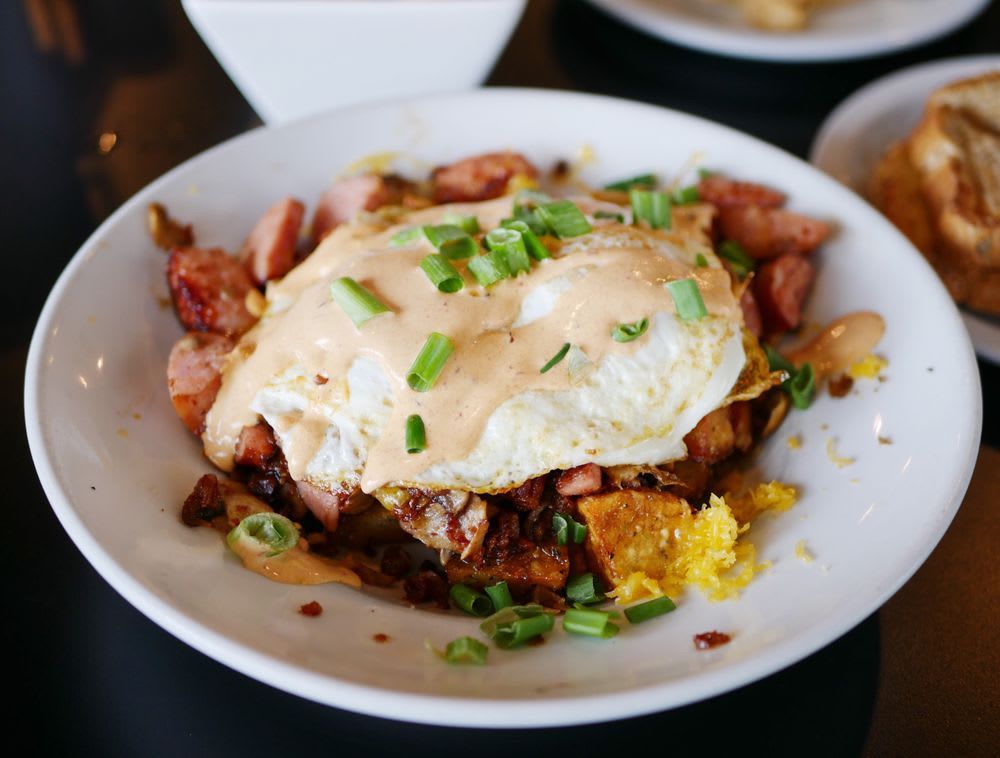 Simple, rustic and flavorful … those seem to be the rules at Moe Joe's.
An Irish Benedict is topped with grilled onions and corned beef and then doused in their homemade hollandaise. It's full of yum.
Oh, Joe Boyd has one other rule: no microwaves in the house! That means you know your dish is made to order instead of reheated.
The most popular items are the Smothered Breakfast Burrito, the Moe Joe's Mile High Club, the chicken-fried steak, the Cinnamon Roll French Toast and the jalapeño berry pancakes. Yep, a jalapeno raspberry sauce is a perfect blend of heat and sweet. You have to try it!
We take breakfast seriously in Boise. These seven restaurants are just scratching the surface when it comes to how we serve our morning meal around here.
Head back over to our Facebook page and find this post to tell us your favorite place to have breakfast in Boise. And don't forget to tell us what you ate, because we're always looking to try something new.