Boise has a cool, hip vibe.
There's no doubt about it. Our local culture is enriched by fascinating history and heritage, delicious cuisine and craft beer and wine, incredible art, and an awe-inspiring diversity of music.
You want folk and country? We got it.
You want hard rock and metal? We got it.
You want the blues? We got it.
And we celebrate it. Local bands are always front and center during annual events such as the Treefort Music Fest in March and the Boise Music Festival in June.
But where do you go for the rest of the year?
What are the hot spots for listening to new and indie Boise bands?
Oh yeah, we got them, too.
Where to find live local music in Boise
Yeah, you could wait for the big name concerts to come play the arenas, or check out the Outlaw Field Summer Concert Series at the Idaho Botanical Garden.
But why not check out the local music scene?
We have some cool spots to catch up-and-coming bands or already-made local artists.
Here's where to go:

Neurolux Lounge
A regular winner of the Boise Weekly's BEST of BOISE Music Venue category, the Neurolux has live indie and local bands and artists almost every night of the week. The acoustics are ranked among the best in the city, and the space is big enough to hold a big party with a small, intimate feel. On nights when live music isn't scheduled, you can catch a DJ or spin your own tunes on the retro jukebox.
Pengilly's Saloon
Who's played at Pengilly's? Who hasn't played at Pengilly's? The old-style pub in the Old Boise Historic District is known for performances by local musicians, including Bill Coffee, Frim Fram Four, John Hansen, Rebecca Scott and Ben Burdick. Pengilly's is co-owned by jazz artist Curtis Stigers, who has also been known to take the stage. Don't miss open mic night every Monday.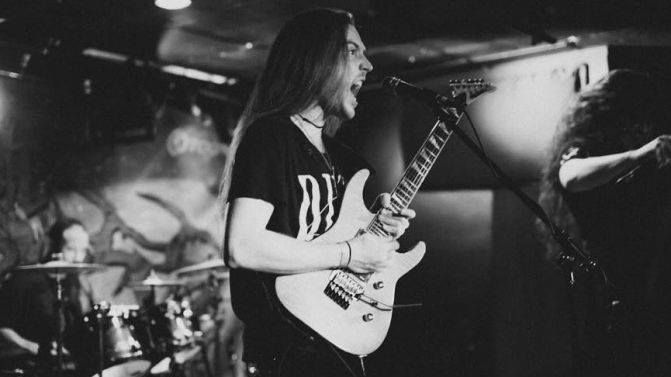 You want it loud? You want a mad guitar riff with a thudding bass, all ripping through your veins like a runaway train? Head to The Shredder, known for featuring hard-core metal and underground bands. It's a "skate-or-die" kind of place (there's a skate ramp out back) and you'll tear it up for a night.
All day music. Yep, that's right, all day. The Sandbar features live music all day Friday, Saturday and Sunday … and you get an amazing view of the Boise River. The Sandbar books a rotating cast of live musicians, every evening and all weekend during its season as an outdoor bar and grill. They get cover artists, bluegrass, folk, guitar, pop, classic rock, and more.
Like the phoenix rising out of the flames, the Knitting Factory is back from its devastating fire last year and with a vengeance. We couldn't possibly let a blog post about music venues go without mentioning The Knitting Factory! With capacity for 1,000 concertgoers, the Knit brings in big-name bands and artists to keep you rockin'.
Local musicians are always centerstage at the High Note Café, one of the all ages venues our city boasts. Nosh on good vegan food made with organic ingredients, sip a fine brew and kick back to the free live music. The calendar features a heaping helping of punk and indie music and you'll go home feeling good about supporting local artists.
How to find the who, what, when and where
You got your why … music is right on the backbone slide of Boise culture. Now you have to tune your ears in on who's playing when and where.
Head over to Facebook and like the Boise Music Scene.
Keep an eye on the Go Listen Boise website.
Pick up a copy of the Boise Weekly or check their online music calendar.
And when your eardrums are full and your musical appetite whetted, head over to our Facebook page and tell us how it went.