Summer Day Hikes in Boise
Summer hiking in Boise is one of the best ways to breathe in some fresh air, get some exercise, and connect with nature.
We are surrounded by golden opportunities for hiking, from the Boise Foothills to the higher desert areas in the Owyhees, Sawtooth, and Boise National Forest.
Most of us at Platinum Idaho love the opportunity to get out and stretch the legs on a day hike, exploring the wonder of nature around us.
Before you go, however, it's always a good idea to:
Pick a trail that's right for your level of fitness

Dress appropriately and prepare for quick weather changes

Pack sunscreen and bug spray

Take lots of water and snacks (who doesn't love a good trail mix?)

Know your route (don't rely on a smartphone app if you go in areas with no service or trail signs that may have been damaged by hooligans)

Stow a change of clothes in the car, maybe your flip-flops, too (those tired sweaty feet are going to enjoy getting out of socks and boots)
Preparation is key for an enjoyable hike.
And, oh, don't forget to take a camera, even if it's just the one on your smartphone. You're going to see scenery you're not going to want to forget.
Our Favorite Summer Day Hikes in Boise
Without travelling too far from Boise—or even not at all—you can find summer day hikes that suit the beginning hiker or the more advanced.
In fact, you only have to look at the Greenbelt for an easy-peasy nature hike.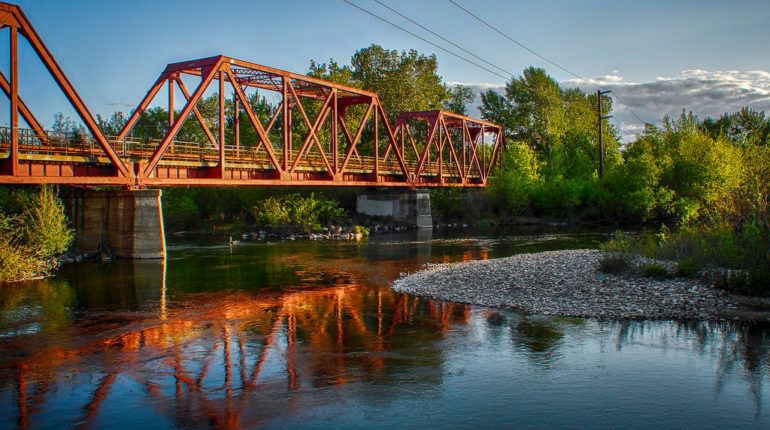 All along the greenbelt
The Greenbelt Pathway that winds along the Boise River is a great spot to find trails that take you along interpretive walks and locations of historical significance. Head to River Pointe Park to learn about insects and wildlife, and check out the artistic murals along the underpass.
The Riverside Pedestrian Path is a nice, safe walk, free from bikers. The pathway is lined with gorgeous old cottonwoods and silver maples, giving safe harbor to a vast array of birdlife.
The Bethine Church River Trail, accessible via Baggley Park, honors the woman it's named for. Bethine Church is a passionate nature lover and widow of former U.S. Senator Frank Church. The light hike winds through a 24-acre natural patch and a protected wildlife study area.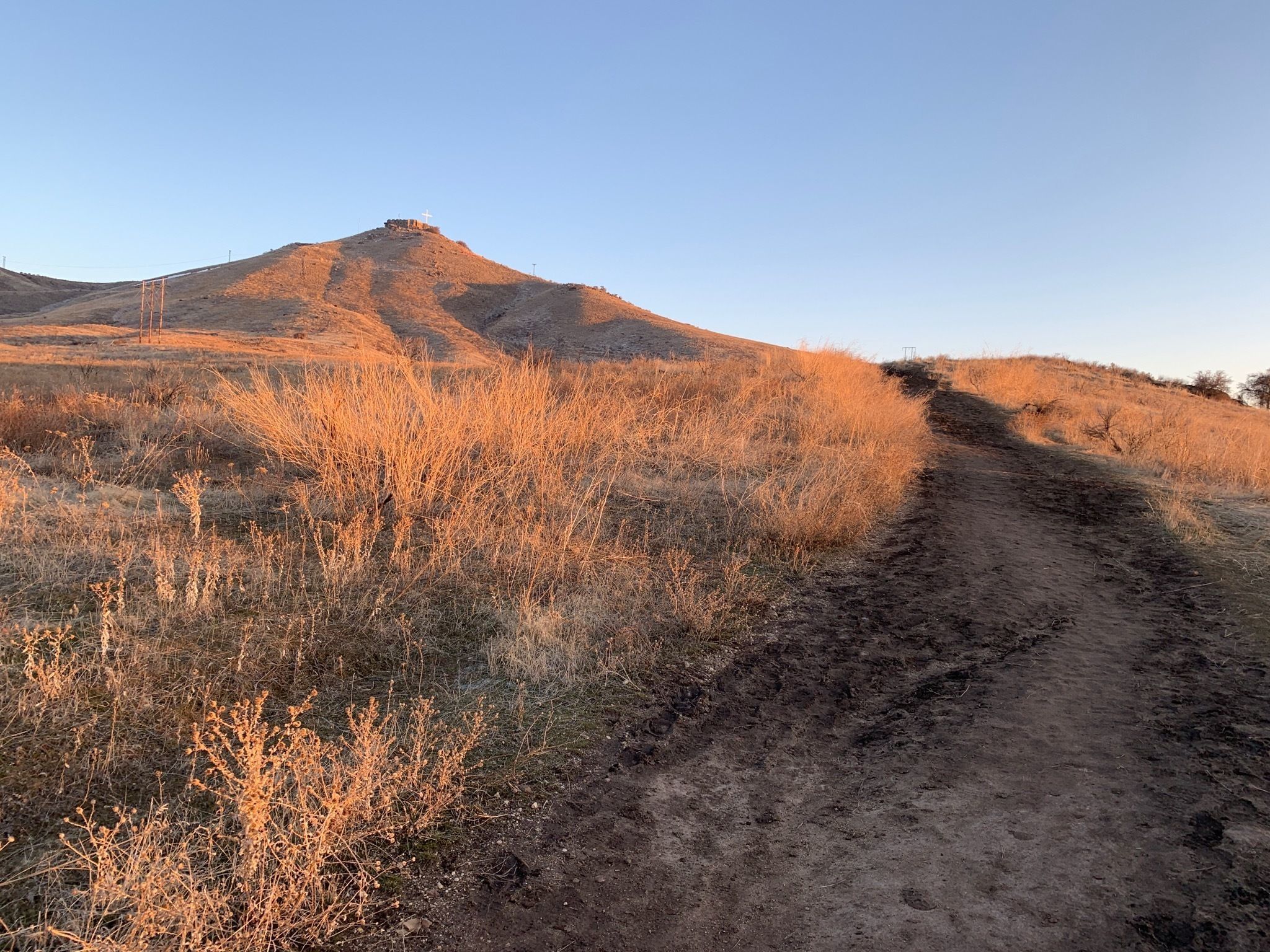 Set the table
The Table Rock area is an obvious choice for Boise day hikers. With all trails accessible from the Old Idaho Penitentiary parking lot, you can find fantastic views of Boise and the Treasure Valley.
A hike to the top, a 3.7-mile round tripper, is ideal to sit and watch the sun set. The No. 15 hike to the top can be steep, making it a little tough on the beginner hiker.
For something a little easier, you might want to start with the Shosone-Paiute Tribes Loop, a shorter and easier walk that still gets you nice views. You'll find your ascension point just to the west of Table Rock. The Quarry Trail is another good one—and often much quieter than the popular, busy No. 15. It winds along the backside of Table Rock, rewarding you with terrific views of the upper Warm Springs drainage. You'll loop around sandstone cliffs for views of the Valley and the Owyhees before circling back to No. 15.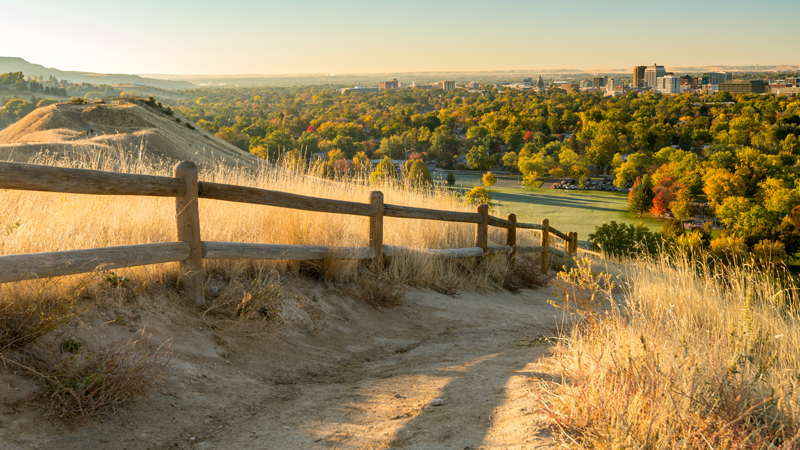 Into the gulch
One second you're in urban, downtown Boise, and the next you're next to nature. Access the Hulls Gulch trail from the Foothills Learning Center on 8th Street and get right into the peaceful outdoors. Right away, you walk along a peaceful creek and, once you reach a bridge at the end of the Lower Hulls Gulch Trail, you'll enter the interpretive walk.
This 4.4-mile trail traverses the sagebrush grasslands of the Great Basin desert and winds through a riparian zone of maples, birches and syringa. You'll be treated by a waterfall and many a species of wildlife if you keep your eyes tuned for them.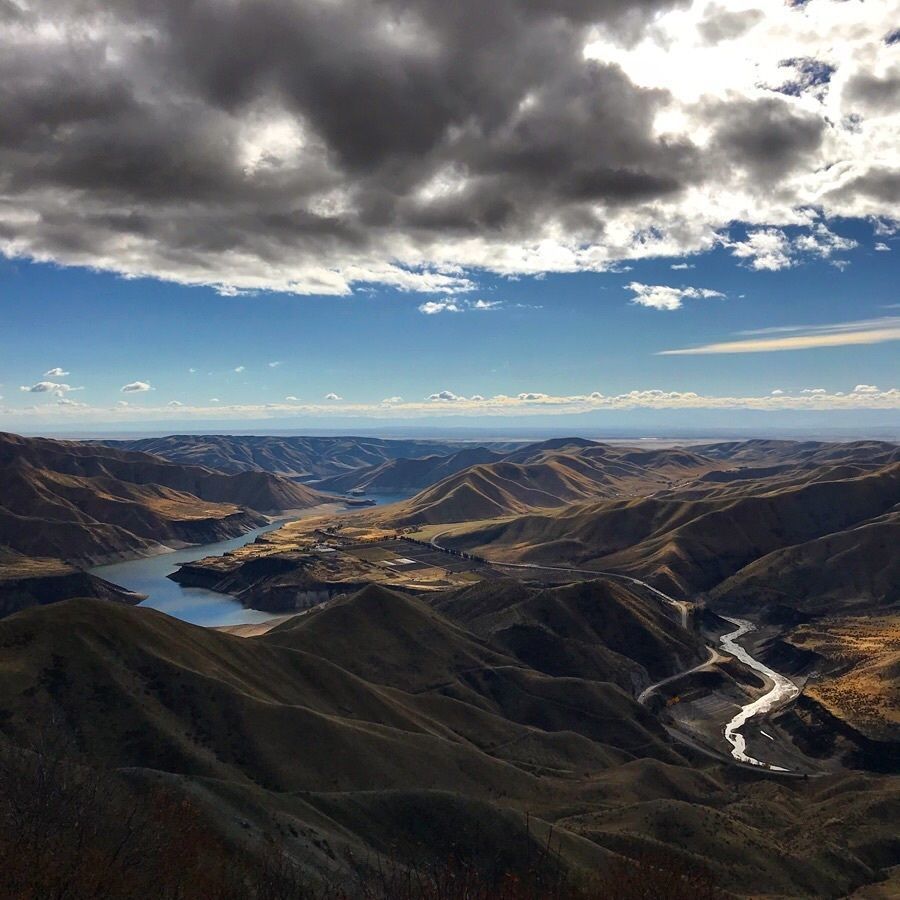 To the peak
See all you can of the Lucky Peak Reservoir and get great photographs of wildlife in the lush habitat that surrounds the hike to Cervidae Peak. While this is only 4.4 miles long, it is a steeper hike with several hills to climb and one that requires a good bit of determination. Your hamstrings may start yelling at you to give up but, if you forge ahead, your reward is great.
Get to the top, spread your arms, let out a warrior's yawp, and take in the panoramic views of Shafer Butte, Thorn Creek Butte, Sunset Peak, Pilot Peak, and Mt. Heinan.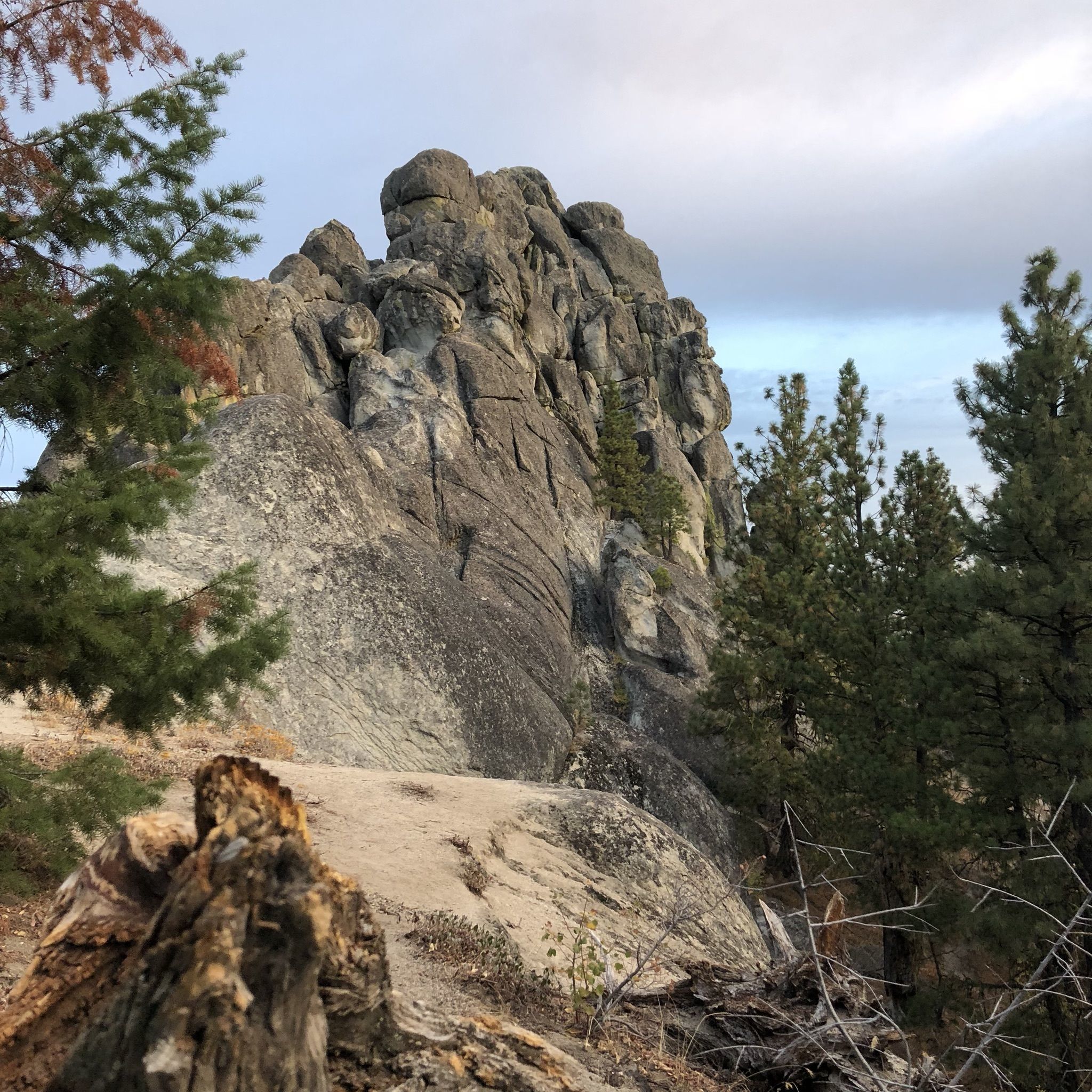 Stack the deck
Let's get into some longer loops, shall we? The Stack Rock trail is a tremendous loop for the intermediate hike. The trailhead starts about 13 miles up Bogus Basin Road and tracks through tall pine trees up to Stack Rock, an impressive tower of granite with a 360-degree view of the Valley, Horseshoe Bend and more.
It's a mostly flat hike along a single track and it gets a bit steep to get to your viewpoint. If you're really adventurous, you'll improve your view that much more by climbing to the top of Stack Rock.
By the time you get back to the car, you'll have covered eight miles and done yourself good.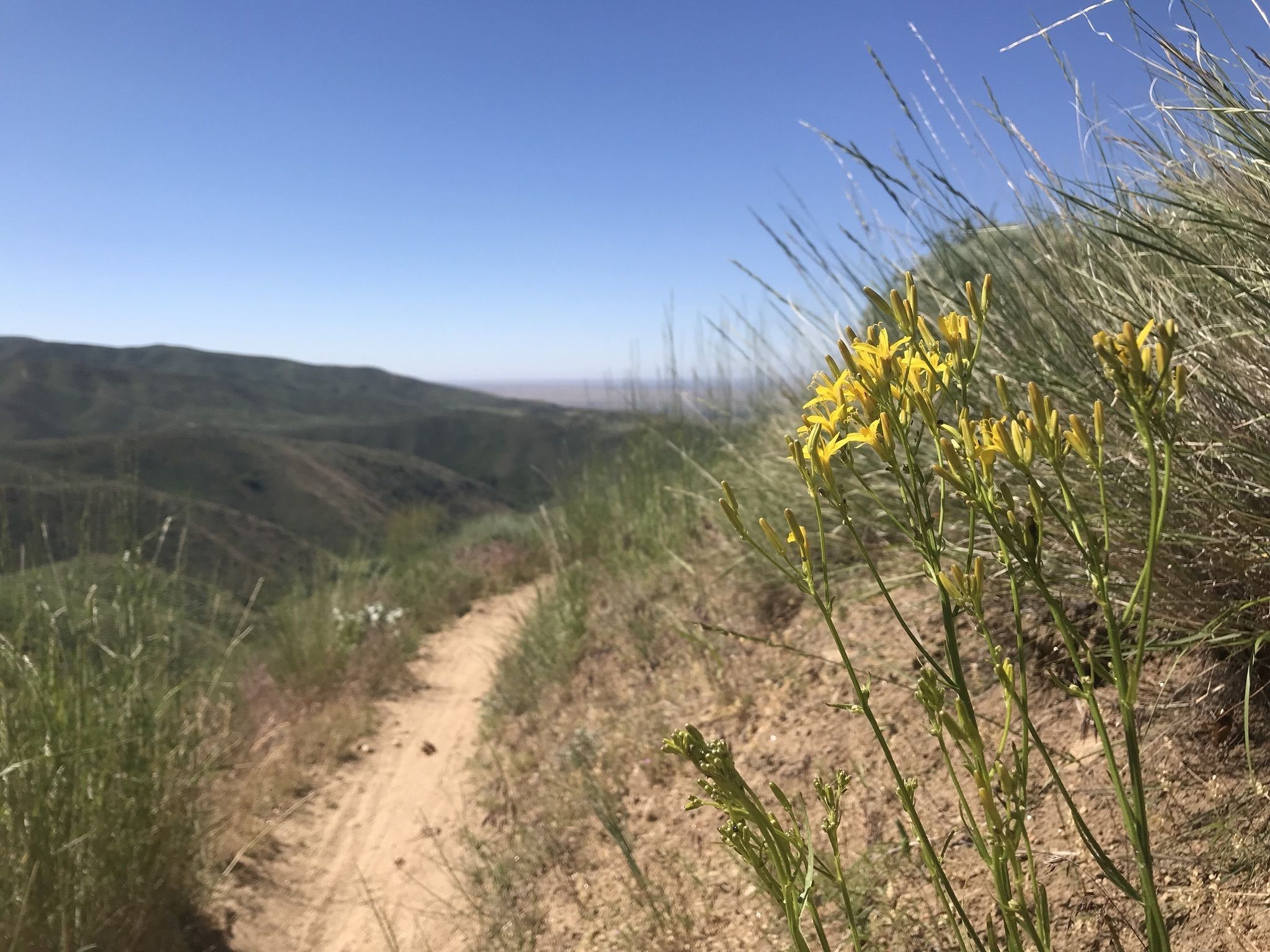 Five miles or more
Pick your poison: an easy 1.4 stroll along a quiet babbling creek or the full seven-mile extreme uphill to Ridge Road.
The easy section, the Lower Five Mile Gulch, meanders through large stands of cottonwood and locust. If you're up for it, you can connect to the Watchman Trail or Orchard Gulch from here.
The Upper Five Mile Gulch is where you're going to test your hiker's mettle. The climb to Ridge Road is steep and unforgiving, and you may need to take a break or two, no matter how advanced a hiker you may be.
In 3.3 miles, the trail gains 2,000 feet in elevation. It follows an old wagon route that was the road to Idaho City. You'll even pass an old toll booth left to rot in the middle of the woods.
Keep your eye out for a feast of wild berries, especially super juicy blackberries later in the summer.
Head out and tell us about it!
There's so much to love about Boise.
Our proximity to the great outdoors is just one of them. If you pick one of these hikes, we guarantee a great way to spend a day, connecting with nature and the muscles in your legs.
We'd love to hear about your hike, whether it's one of these or another one you've chosen to tackle. Go out and explore, then let us know on the Platinum Idaho Facebook page how your day went.