It's That Time of Year: Spring Cleaning
Have you seen the forecast for the next couple of weeks?
No, really, have you looked? We are in for some serious sunshine and warmer temperatures. After a sketchy month trying to disguise itself as "spring," we deserve this!
We threw open the windows and let some of that awesome fresh air in. Of course, we also looked around the house and realized, "oh hey, it's time for that other thing."
That's right, spring cleaning.
Yeah, I heard you groan. It's hard work, that's for sure, but did you know it's good for your mind, body and soul?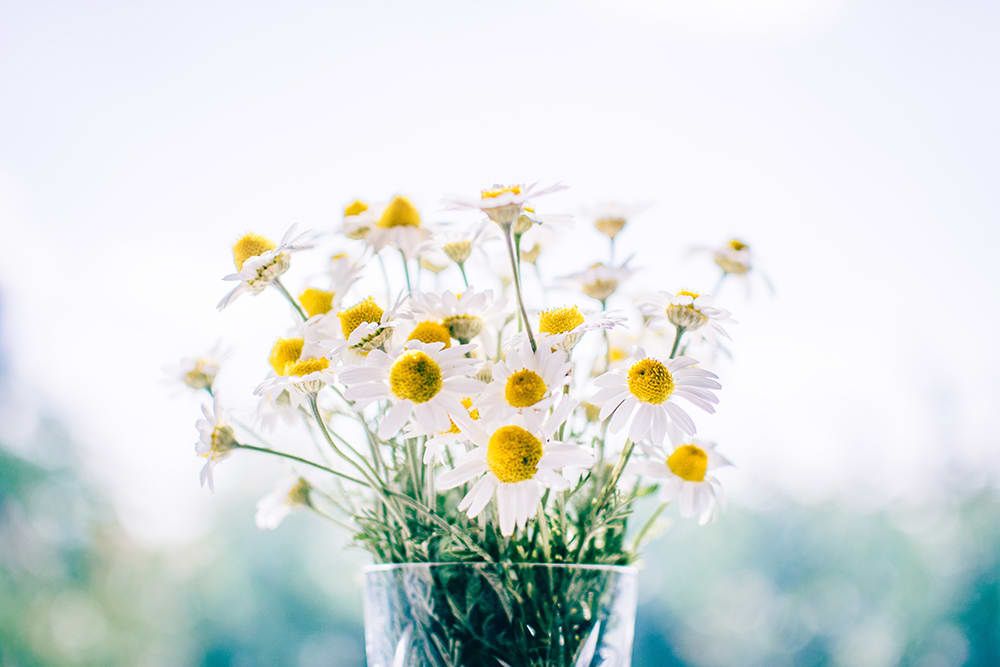 Spring cleaning for your health
Spring cleaning comes from the days when our homes were heated by fireplaces and we had to keep everything sealed up tight to hold the heat in. According to BT.com, the warm weather of spring gave us an opportunity to air out the house and clean all the soot and grime that built up over the winter months.
Those days are long gone in Boise; however, the spring cleaning tradition remains a way to brighten your floors and your outlook. From just a simple tidy-up or reorganization of the closet to a full-on deep clean, the annual spring ritual has a variety of health benefits.
Goodnet.org gives five great benefits to spring cleaning:
1. Productivity improves
Put simply, decluttering and organizing everything makes the important stuff easier to find. You might find important stuff in the process!
2. Health improves
Get all that dust out and you're removing allergens from your home. Got a kid at risk for asthma? Fire up that vacuum and grab the dust cloth.
3. Outlook improves
Cleaning and completing the task gives you a sense of satisfaction. The time investment in your home gives you a sense of accomplishment which, in turn, puts you in a good mood.
4. Stress levels improve
A tidier, cleaner space relieves stress, and stress reduction is a good thing. The physical act of cleaning also helps you release the endorphins you get from exercise. Cleaning is way more productive than running 10 miles!
5. Focus improves
A clutter-free home leads to a clutter-free brain, which leads to better decision-making. Keep your house tidy and you're more able to focus on the important stuff that needs your attention.
Time to get to it
Sounds like a good deal, doesn't it? Clean the house and everything in your life becomes easier.
Yeah, we know. Nothing is that easy, especially when our lives are already busy enough. We're already diving into the kids' soccer schedule with practices, games and tournaments or piano lessons, recitals and concerts.
There's also work, grocery shopping, cooking …
AUUGGGHHH … when is there time to do it all?
Sometimes there isn't and that's where asking for help comes in handy. We're blessed in Boise with a number of cleaning services to get your house the fresh lemony scent that comes with a good deep clean.
Here are some of our favorites:
Fabulously Clean
The Boise Cleaning Fairy
The Cleaning Authority
Maid Brigade
Molly Maid
Now, if you're feeling froggy enough to do it all yourself, here's a checklist to walk you through the can't-miss bits for spring cleaning.
Everywhere around the house
Wipe down light fixtures and dust lampshades
Wipe down walls and baseboards
Wipe down doors and knobs
Wipe light switch plates
Run vacuum over registers and vents and wipe down
Give the floors a good scrub
Launder curtains and wipe down blinds
Scrub out carpet stains and shake out area rugs
Wash windows and screens
Check batteries in smoke detectors and carbon monoxide detector and give the vents a wipe
Check ceiling corners and crown molding for dust and spider webs
Dust shelves, bookcases, mirrors, pictures frames and wall hangings
The Kitchen
Clean out, wipe out and organize cupboards, drawers and pantry
Wipe down drawer fronts and cabinet doors
Take everything out of the fridge and freezer, scrub them clean and put everything back organized
Give the oven, range, hood vent and microwave a good scrub
Wipe out and wipe down the dishwasher, blender, food processor and other appliances
Clean and disinfect the trash can
Replace refrigerator water filter
Vacuum refrigerator coils
Throw out chipped dishware
Sanitize cutting boards and sharpen knives
Toss out old herbs and spices
Scrub under the sink and organize cleaning supplies
Living Room and Family Areas
Deep clean upholstered furniture, treat/condition leather furniture
Wash pillows and throws
Organize media storage (DVDs, games)
Dust DVR, game boxes, etc.
Wipe down and disinfect remote controls and gaming accessories
Shampoo carpet and/or scrub out stains
Pull out furniture cushions and vacuum underneath and in the cracks
Wipe down ceiling fans
Switch ceiling fans to spin clockwise for cool air circulation
The Bathrooms
Clean or replace the shower curtain and shower caddy
Wipe down shower door frame and glass
Clean and organize medicine cabinet (flush all old or unnecessary medications)
Clean and organize linen closet/towel cabinet
Clean, organize and de-clutter cabinets and drawers
Vacuum and wipe down the exhaust fan
Clean and disinfect light switches and fixtures
Clean and disinfect toothbrush holders
Clean soap dish and/or pump
Wipe down mirror
Disinfect countertops
Polish faucets
Scrub the floors
Scrub and disinfect toilet (don't miss around the base, under the seat and around the hinges)
Scrub the bathtub and/or shower, including taps and shower head
Wipe down the walls
Wash bathroom cup
Launder the floor mat
Wash and disinfect the trash can
Wipe down cabinets, knobs, towel racks and toilet paper holder
Re-caulk around bathtub, if necessary
Re-seal tile and grout, if necessary
The Bedrooms
Organize the closets and dressers
Pack away winter wear and break out your spring duds
Discard clothes and shoes that don't fit or don't work for you anymore
Switch bed linens to brighter colors and lighter fabric weights
Switch to lighter duvet
Clean mattresses and pillows
Launder shams, blankets and bed skirts
Dust the ceiling fan
Clean out and organize nightstand, jewelry box and knickknack rack
Discard old makeup and lotions
The Office
Organize your files and shred unnecessary documents
Review/update inventories, bill payment schedules, insurance policies
Wipe down computer, keyboard and mouse (tip: turn your keyboard upside down and shake the debris out)
Clean and organize desk drawers
Wipe down your desk
Dust bookshelves and filing cabinets
The Laundry Room
Wipe out the inside of the washing machine and dryer
Wipe down the outside of the appliances
Clean out and organize cubbies and shelves
Clean out the dryer vent
Empty washing machine drain pump
Dust behind and underneath appliances
Scrub the floor
Toss unnecessary cleaning products
All done
Finished yet? Whew. That was a lot of work, wasn't it?
Now what are you going to do with that pile of clothes, shoes, books, furniture and kitchen items that you've decided you don't need anymore?
Before you truck it all to the dump, consider donating it to a charity or non-profit that will turn those goods into something others can still use. Boise is home to a number of organizations that supply in-need families, some will even come to your house and pick up your donations.
It's a double dose of goodness: decluttering your house and helping our community members get a hand up.