Community Profile: The Garden City Revival
Oh, Garden City … our little city within a city.
You flank the Boise River for miles, and your lush groves of cottonwood and willows beckon us to your paradise.
Garden City is one of the fastest growing areas in Boise real estate.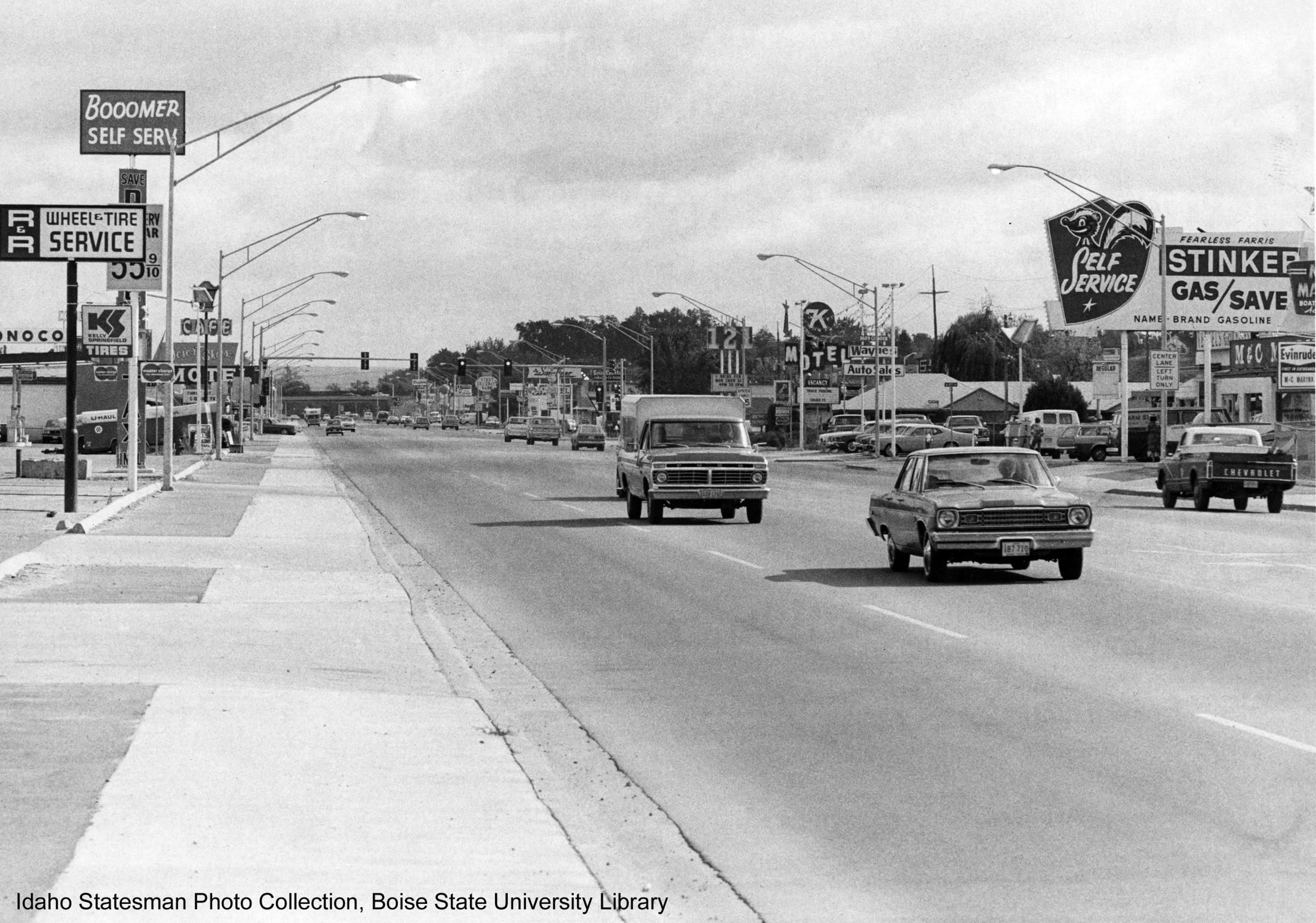 The History of Garden City
Former farmland, Garden City has had quite the history.
Around the turn of the 20th century, Garden City was populated by Asian gardeners, selling their wares at truck markets.
When Idaho legalized gambling in the mid-century, the little area became a haven for gamblers enraptured by one-arm bandits.
Garden City boomed.
Until the Idaho Supreme Court decided slot machines were illegal.
Garden City turned into a center for nightclubs and the district turned into a rougher area.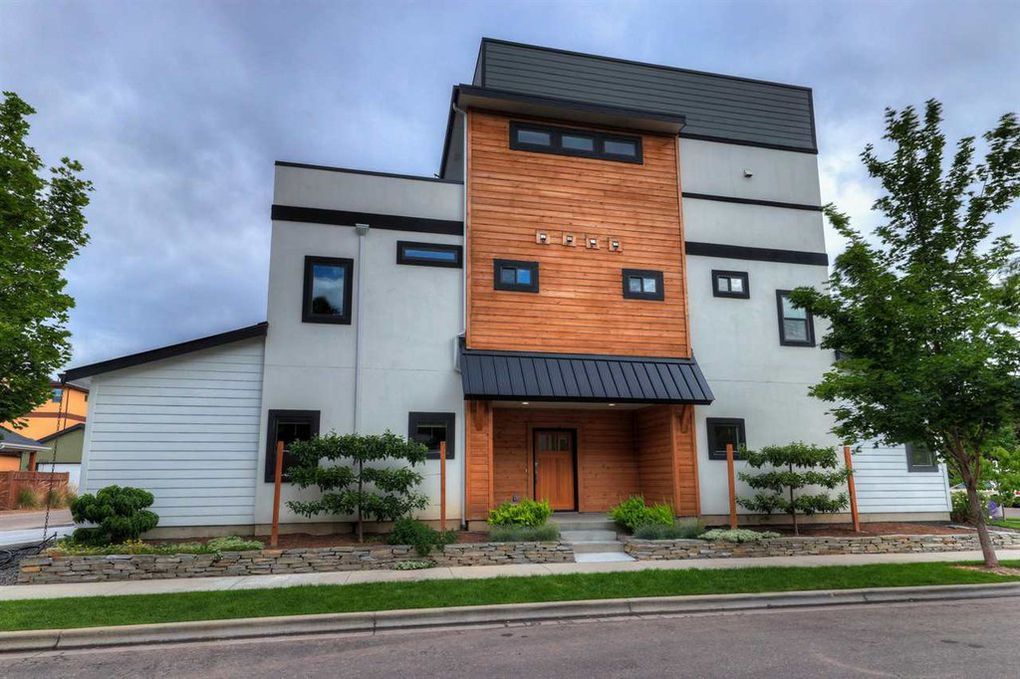 Time for a Cleanup
The Adams Street Improvement Project, completed in 2015, gave the whole area a spit shine. The city installed lovely historic-style streetlights, along with new curbs, gutters and sidewalks.
Developers have started to take notice. Apartment complexes and townhomes are springing up where rundown mobile home parks used to exist.
NeighborWorks, a non-profit organization, develops affordable housing in small pockets and ensures lots of community and green space.
Of which there's no shortage along the Boise River, of course.
NeighborWorks is creating a mix of market-rate and income-restricted properties to assist lower-income and first-time buyers reach the goal of home ownership.
Just down the road, however, you can find the Waterfront District where the price tag starts to increase. Beautiful lofts and studio apartments are going for $260,000, while three-level luxury residences are attracting the higher-income set.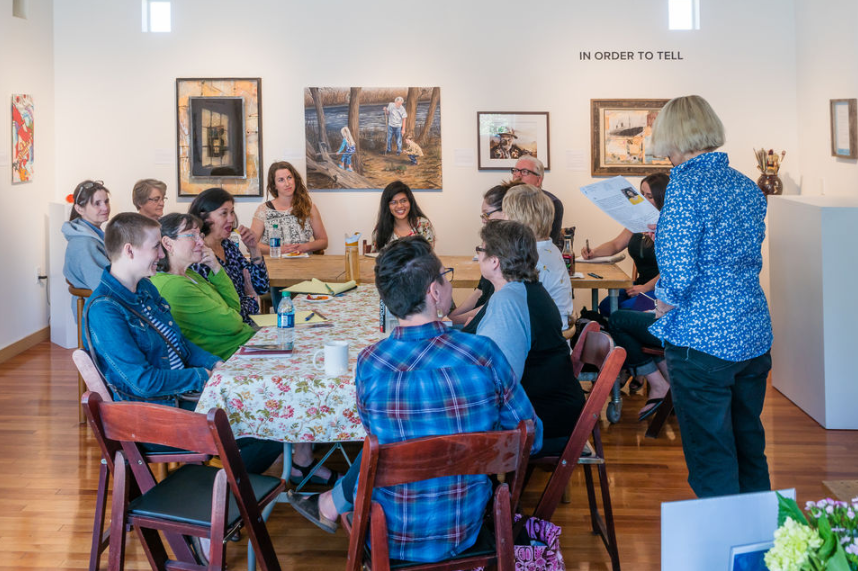 Live, Work, Create
Garden City is cultivating a real hip vibe, ripe with arts and culture.
Art-related businesses are popping up everywhere, following in the footsteps of visual artist Surel Mitchell.
Mitchell, who died in 2011, left behind a legacy of community activism, championing the idea of Garden City as a place to live, work and create.
She built a home in Garden City, not only for herself, but also for her studio. Her extraordinary paintings, mixed media, sculptures and installation pieces have been exhibited extensively around the county and even in Kuala Lumpur.
Since her death, her friends and family have turned her home into Surel's Place, a non-profit artist-in-residence program that attracts artists from the United States and the world.
Surel's Place also sponsors and hosts live art events, including First Friday, a celebration of local art every first Friday of the month.
Garden City has adopted the philosophy, promoting the Surel Mitchell Live Work Create District as a "living space that supports creativity and creative space that supports lives."
The art community is flourishing with individual artists' studios, including Studio 1212, Zion Art Glass, Door #3 Collaborative Workshop and many more.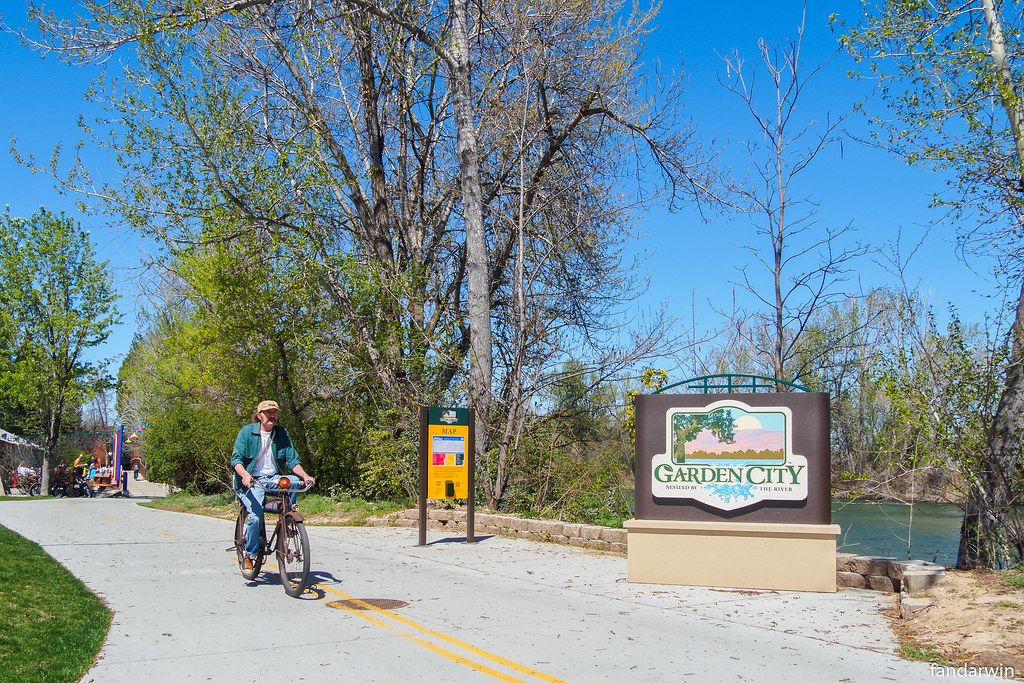 Be Outdoors
Along with a thriving arts community, Garden City offers a lot of opportunity to get outside and enjoy nature.
The Boise River cuts right through Garden City, so it should be no surprise it's a central part of many of the parks and pathways.
The Greenbelt features a paved pathway for walkers, runners, cyclists and more, as long as it's non-motorized. On the Greenbelt, you're surrounded by black cottonwoods that provide homes for falcons, woodpeckers and wood ducks. A walk in the woods might delight you with a view of mink, great blue herons, ospreys and kingfishers.
The Nature Path is similar, but takes you along the north bank of the river and over to Long Lake.
Riverside, River Pointe, Riverside, Mystic Cove and Westmoreland parks have more open space with picnic areas and places to play. The Hyatt Hidden Lakes Reserve is a bird-watcher's paradise.
If you're looking for recreation of a more organized type, hit the links at the Plantation Golf Course or join a league at the Willow Lane Athletic Complex.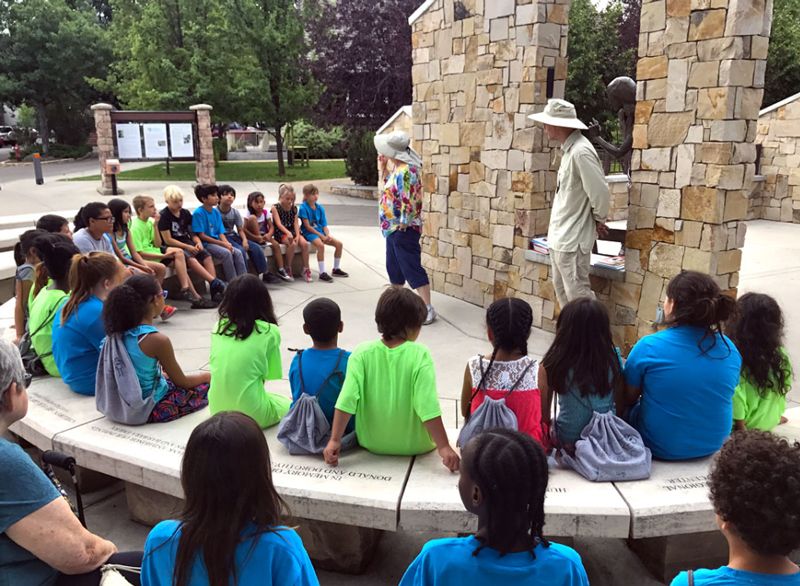 Thirst for Learning
When parents are looking for new places to live, the quality of schools are always a priority. Garden City is split between two districts: Boise and West Ada.
Thirty-four percent of Idaho's National Merit Semifinalists last school year came from the Boise School District. The schools under that district are:
Elementary:
Whittier
Mountain View
Pierce Park
Shadow Hills
Junior High:
Senior High:
The area also has two quality charter schools. Anser Charter School is dedicated to a challenging environment with unique curriculum and learning approaches. The school strives to educate students who make a different in their community, discover their self-worth, and strive to better people and lifelong learners.
At Future Public School, the curriculum is STEM-focused (science, technology, engineering, mathematics) and fosters the philosophies of collaboration, creativity, communication and critical thought. School administrators seek to educate the next generation of global and local leaders.

Eat, Drink and Be Happy
One of the greatest thing's about being in Garden City is its proximity to downtown Boise, where you can find everything you need for shopping, dining and entertainment.
Sometimes, though, you just want to stay close to home.
Push and Pour is a popular spot at the southeast end of Garden City. Stop for a coffee and an avocado toast. Meanwhile, on the north side, hit up Moxie Java for a Moxaccino and a delicious muffin.
Caffe Luciano's opened a second location in Garden City to serve a full Italian menu for breakfast, lunch and dinner. The breakfast panino comes highly recommended and so does Luciano's classic pizza combinations.
The Barrel House is a classic American pub-style dining with a flare. The burgers are on point, but the Smoked Brisket Sandwich is sublime.
Telaya has great wine and a fantastic view! It is one of many wineries in Garden City, but it is the only one that overlooks the Boise River. They have built their winery on a foundation of family and hard work, and they produce wine in Idaho and Washington
Have You Moved to Garden City?
That's Garden City in a nutshell. It's developing into a gentle-density, mixed-use area that favors foot commutes over engines. There aren't many places to park, unless you're talking about a bicycle rack.
Have you fallen in love with Garden City? Have you bought there or still just thinking about it? Let us know on our Facebook page.
Selling Your Home?
Get your home's value - our custom reports include accurate and up to date information.
Get Home Value