Boise's Ice Cream Hot Spots
Peanut butter and jelly. Ham and cheese. Salt and pepper. Fish and chips.
Some things just go together. It's one of life's undeniable truths.
Like summer and ice cream.
As the mercury starts to rise on the thermometers, it's time to figure out the drippiest, lickiest ice cream shops in Boise.
Now, this is no easy task, you must understand. Is there such a thing as bad ice cream? I think not. My Platinum Idaho staff and I taste-tested our way around Boise and came up with our list of favorites.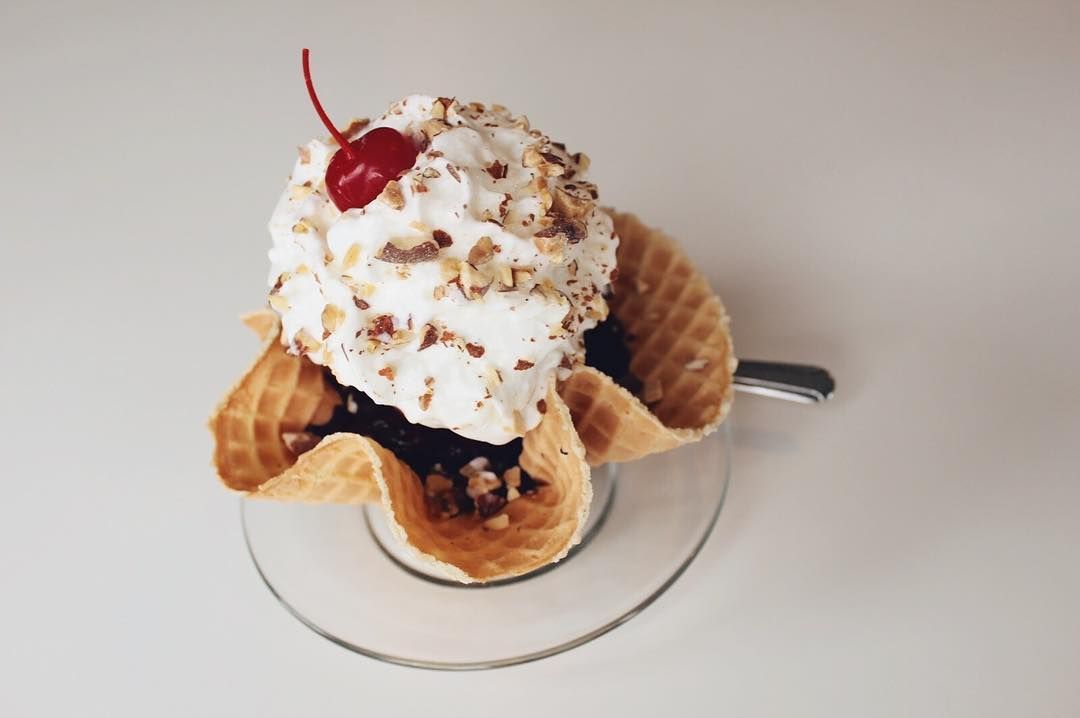 Goody's Soda Fountain & Candy Store
1502 N 13th St.
Have you ever seen a banana split from Goody's? Oh my get-in-my-mouth delicious looking. It's three generous scoops of homemade ice cream on top of a fresh banana, all covered in a healthy, healthy, healthy dose of whipped cream. And don't forget the cherry on top!
Located in the trendy Hyde Park, Goody's has been around for more than 30 years. That's some serious ice-cream making experience.
The flavor menu changes daily, so there's always something new and interesting to try. Don't miss out on the lemon sorbet.
Oh and one other thing that's a must-try on the Goody's menu: the affogato. For you coffee addicts out there, it's an Italian dessert that drowns a scoop of vanilla ice cream with a shot of hot espresso. You might want one every morning if you aren't careful.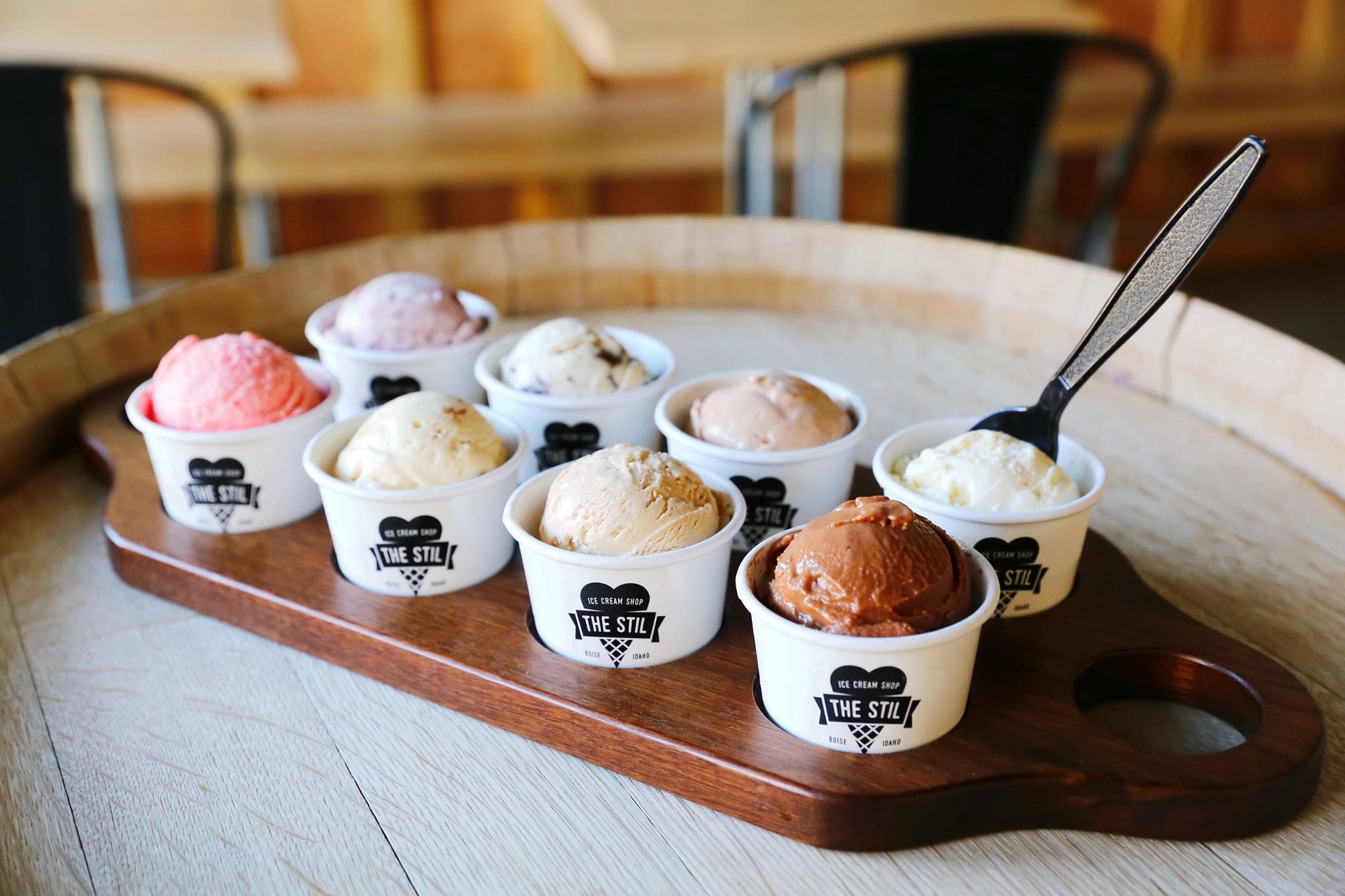 The STIL
786 W Broad St.
Also known as The Sweetest Things in Life, The STIL is an experience. Co-owners Kasey and Dan left behind life in the technology industry to serve custom-crafted ice cream. In less than a year of opening, The STIL was voted Boise's Best Dessert and Boise's Best Frozen Treat.
Every day, there's a new and different tasty treat to chill your tongue, all made with Idaho dairy. One recent Lineup featured on The STIL's Facebook page shows Fresh Powder, a vanilla flavor with cream cheese, When In Rome, a lemon olive oil confection and Deja Vu, made with almond cream, Oreo cookie and waffle cone. Yum!
They don't stop with unique flavors. The STIL always has a selection of dairy-free and/or vegan flavors like the blueberry lemon Spring Fling and Namaste, flavored with coconut matcha. There's also booze-infused like the raspberry cabernet.
Purple Rain and the honey bourbon Ed & Carl Take Reno
Just the flavor names are a reason to stop and try something new at The STIL.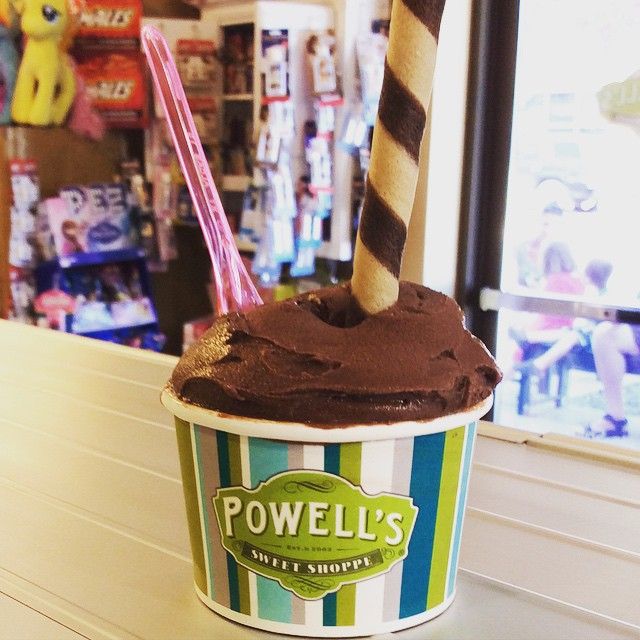 Cravin's Candy Emporium
3064 S Bown Way
Gelato counts, right? Even though Cravin's Candy has traditional ice cream, it's the place to go for the silky, smooth Italian version, gelato. The candy shop has a long list of gelato flavors, including white chocolate raspberry, tiramisu, salted caramel, Bavarian mint and so many more. Joe, Debbie and their kids are happy to let you sample the flavors so you can find just the right one.
Of course, ice cream and gelato are only part of the store's offerings. Cravin's packed wall to wall with hand-crafted chocolates and candy, especially nostalgic brands like Pop Rocks.
It's a dentist's nightmare!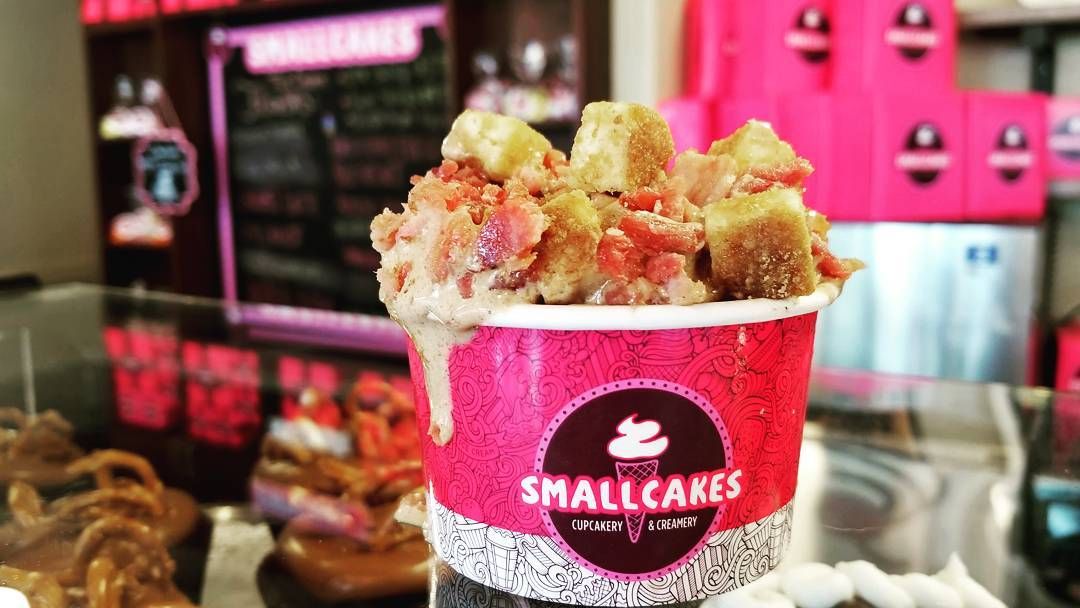 Smallcakes Idaho
9050 W Overland Rd.
How can you have cake without ice cream? You can't. That's how Jeff Martin gets you. He lures you with his delicious cupcakes and next thing you know … BAM! … a bowl of cupcake and ice cream. Jeff promises at least 12 flavors of ice cream made in-store every day.
Don't have time to stop in? No fear! Smallcakes has a drive-thru.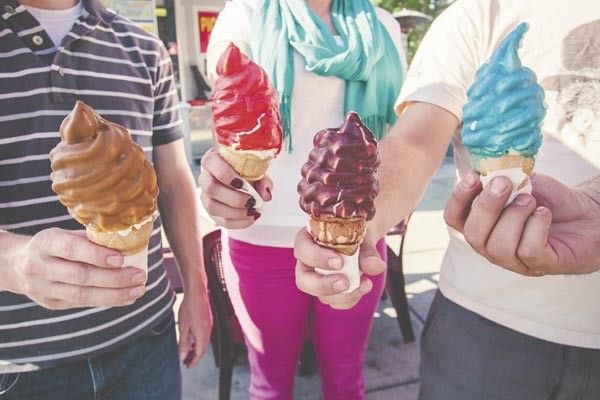 Fanci Freez
1402 W State St.
Don't let the retro-style building fool you. Fanci Freez is up to date with their menu of ice cream flavors. Let's not kid ourselves, though. The No. 1 reason you go to Fanci Freez is the milkshake. I mean, come on, drinkable ice cream? Gimme more!
You can stick to the basic flavor menu and try Heath, peppermint, root beer, S'mores, cotton candy, graham cracker … the list goes on. Or you can be a little creative and come up with endless flavor combinations, whatever suits your taste buds.
I'm a big fan of the Boston Shake. It's like part milkshake, part sundae, all topped with your choice of chocolate or caramel drizzle. I wonder if I asked nicely, could I have a bit of both? Decadent!

Delsa's Ice Cream Parlour
7923 Ustick Rd.
Do you like your ice cream scoops BIG? Delsa's Ice Cream Parlour serves up the biggest scoops in Boise, I think. The 1950s-style décor takes you back to a time when everyone hung out at the ice cream shop after school.
Delsa's is a true soda shop with a full menu of burgers and sandwiches.
The ice cream, made fresh in-store, features a menu filled with such unique flavors as lavender and pumpkin spice. Don't miss a chance to try one of the dessert items on the menu, like a milkshake, sundae or a banana split. Let your mouth water over the thought of the Black & White Sundae: chocolate ice cream with marshmallow topping, vanilla ice cream with rich hot fudge, all covered with whipped cream, walnuts and a cherry.
I'm drooling!
TIME TO HIT THE GYM
We feel no shame! We couldn't have had more fun dropping in to Boise's best ice cream shops to tell you a little more about them.
Now head over to our Facebook page and tell us all about your visit.
Selling Your Home?
Get your home's value - our custom reports include accurate and up to date information.
Get Home Value