Boise's Best Coffee Shops
Full disclosure: I don't drink coffee.
It just isn't my thing.
Some of the folks in the Platinum Idaho office, on the other hand, can't get a start on their day without that jump of java.
When it came time to think about this week's blog post, I spied Abby with a steaming cup of something in her hands and said to Team Awesome, "Hey, what are your favorite coffee shops in Boise?"
They bombarded me!
Their responses are as varied and eclectic as the coffee shops seem to be.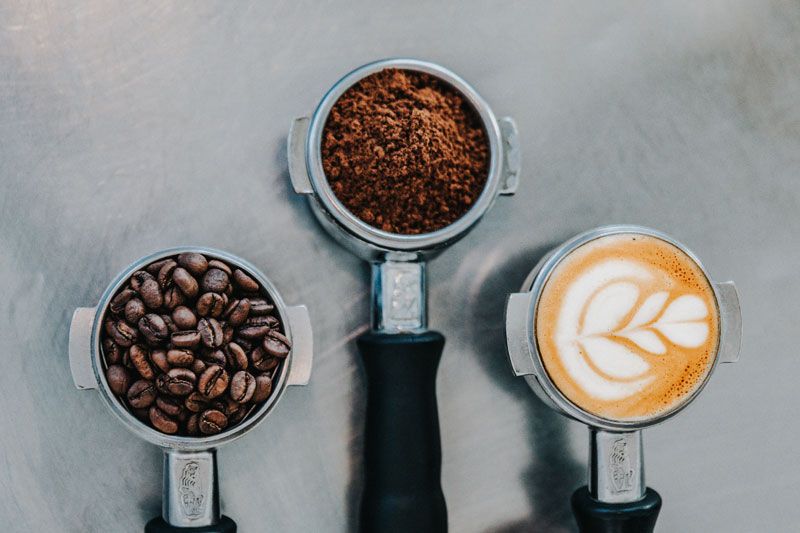 Boise Top Choices for Coffee
At most of the coffee shops in Boise, you can cozy up in an overstuffed armchair, tune into the Wi-Fi and stay a while. (Be courteous, order something and don't macramé your butt into that chair all day.)
Whether you're looking for a place to study, escape the office, a chat with friends or just a quick latte to go, Boise has exactly what you need.
Check out some of my team's favorites.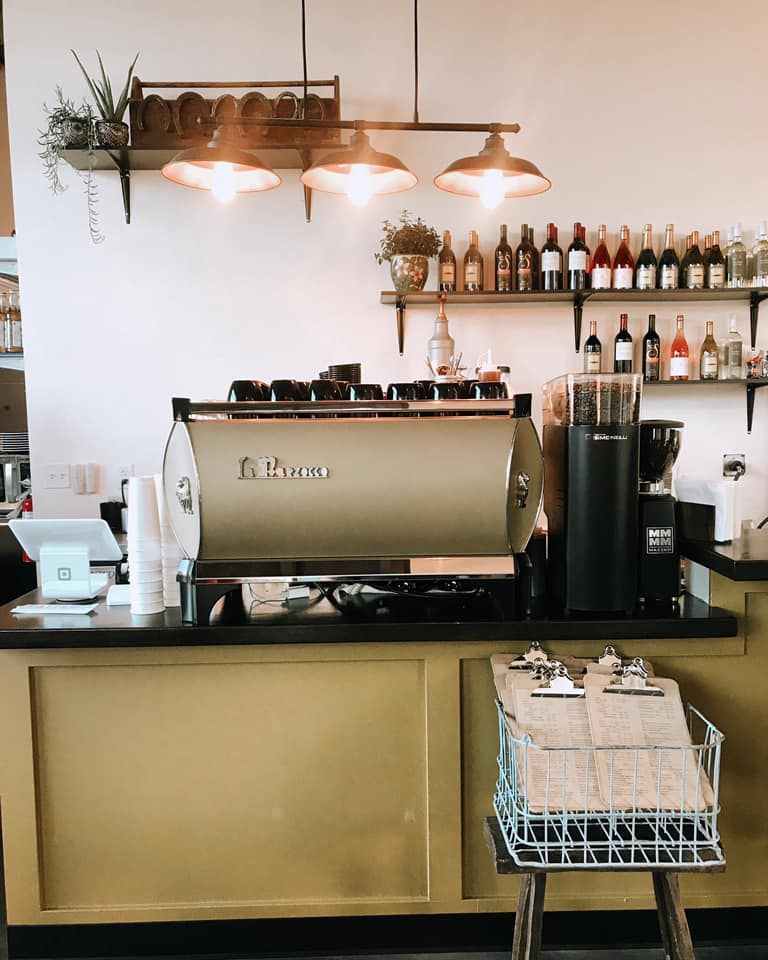 4774 W State St. and 6575 W Overland Rd.
Killer lattes and smoothies, that's the beat out of Caffeina. Consistently voted one of the best coffee shops in Boise, Caffeina is a small-batch coffee roaster and coffee shop. They blend new and traditional roasting and brewing methods to find unique, interesting flavor profiles for the coffee aficionado.
The owners—Lyndsey Hopkins, her mom Tammy Jenkins and former Crooked Fence Brewing owner Kris Price—source all free market coffees, small farm, certified organics and fair trade. They ensure each staff member is educated in all brewing methods and they're committed to bringing the craft beer scene and the craft coffee scene together.
Wait … what?
Looking for something a little dark with a robust flavor? Try the in the Dark stout/espresso blend.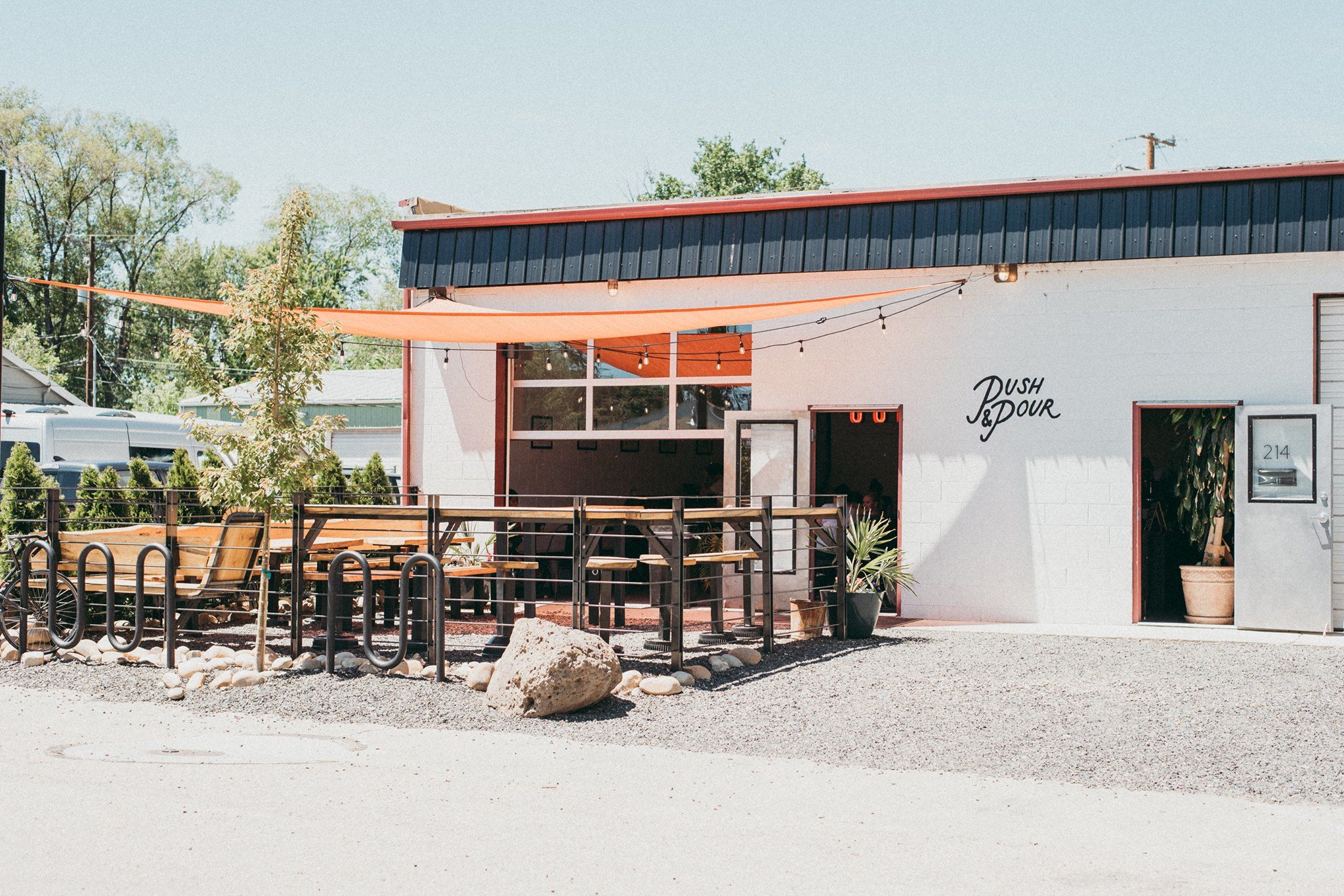 214 E 34th St., Garden City
There's combining the beer and coffee cultures, and then there's Push and Pour, which brings the java and skateboard worlds together.
Lucas Erlebach and Brennan Conroy have turned an old autobody shop near the Greenbelt into a coffee shop that celebrates skating. Heck, their espresso basket and tamper handles are built by Transmigration Woodworking from old boards.
They source their beans from Maps Coffee, a craft roaster in Hailey, and they keep their menu small and straightforward. You can find standard espresso drinks, cold brew, pourovers and chai. That's it. Erlebach and Conroy want to focus on quality and consistency over quantity and variety.
Push and Pour really stands out for its emphasis on community. The shop has hosted screenings of two local films, along with small art shows, live music and coffee roasting classes.
Be sure to try the hazelnut latte or opt for the chai latte.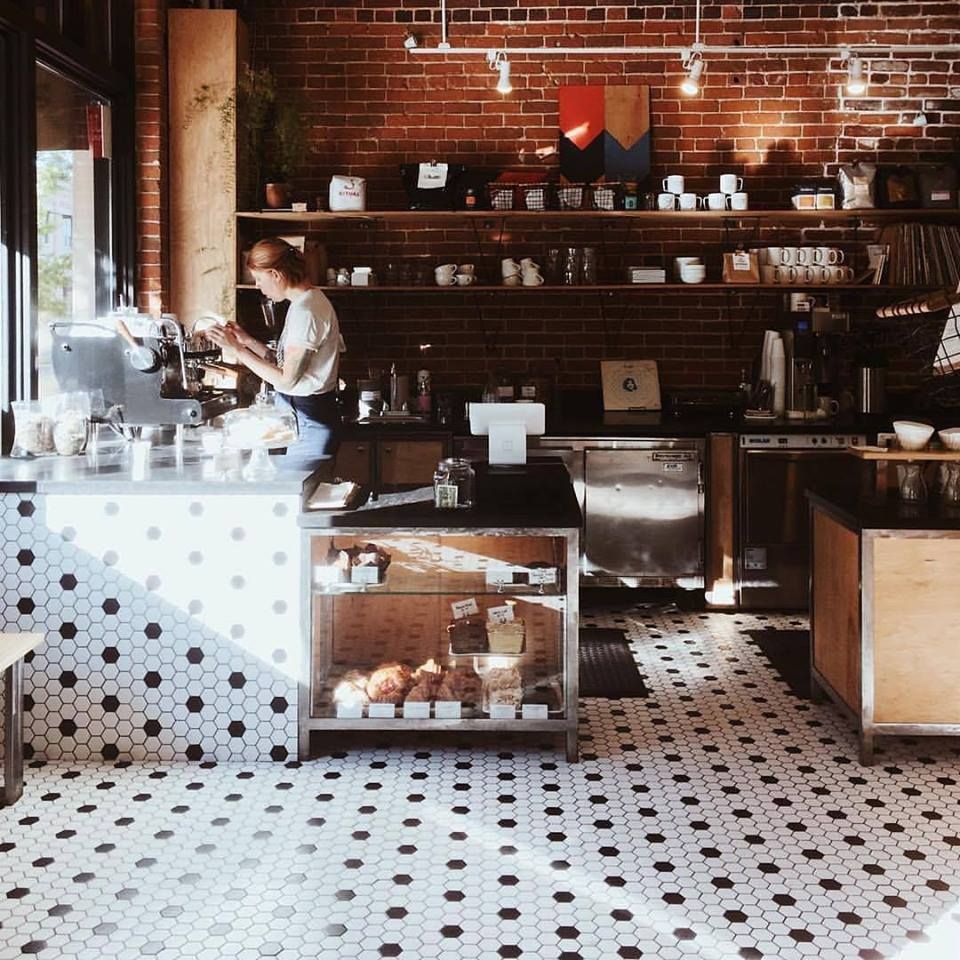 405 S. 8th St
There's an old Dennis Leary standup routine where the comedian rants about coffee-flavored coffee. All he wants is a coffee but he can't find a straightforward coffee in the early days of the craft coffee scene. It's quite funny, even to a non-coffee drinker like me.
In a world where complexity has been celebrated, simplicity is a godsend and that's what you'll find at Slow by Slow.
The owners focus on pourover coffee, bringing out the nuanced flavors of each roast. They keep a rotating selection of beans, sourced from Blue Copper Coffee, a small-batch roaster in Utah.
Slow by Slow keeps on hand an interesting collection of syrups to sweeten and further flavor your drink.
Don't forget to try the thyme almond milk latte for a morning jumpstart.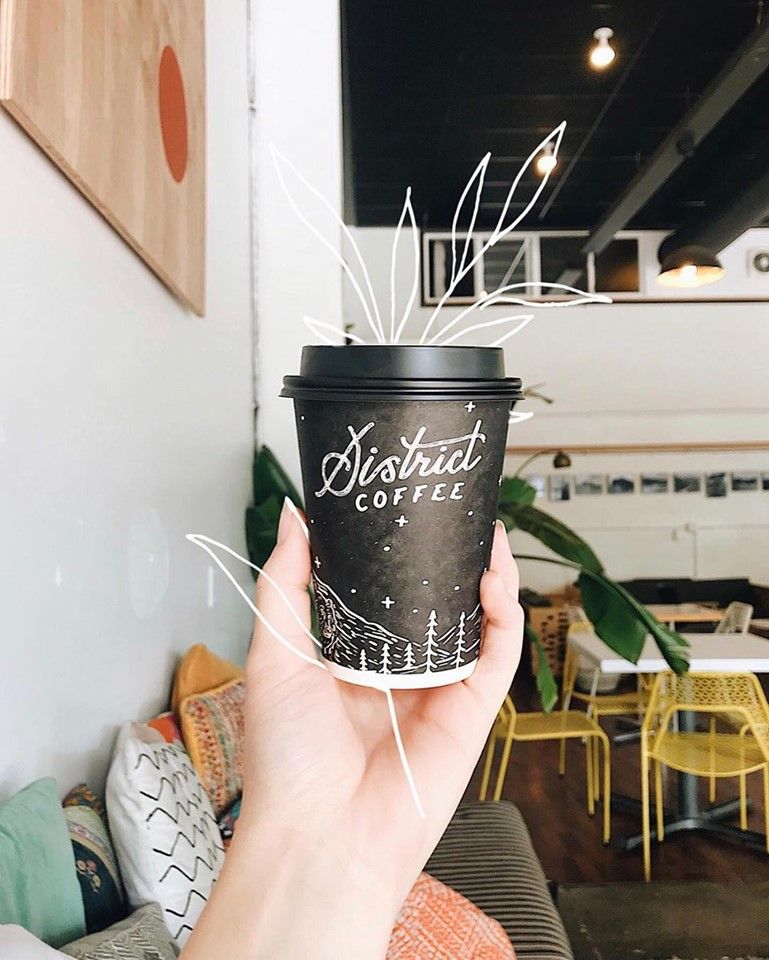 There is only coffee shop in Boise to get a perfect Nutella latte.
The District has a well let, open seating space with lots of places to nestle in and get some laptop work done.
Scott and Kate Seward, also the owners of Form and Function, bought the District a couple years ago, when it was a non-profit venture. The Sewards continue the coffee shop's giving-back mission by highlighting local non-profits around the Treasure Valley. They use space in the shop to offer displays and events to bring awareness to the organizations.
The District also has a cool program called Pending Coffee. Customers can donate cups of coffee, each one is tracked on a chalk board, and anyone can come in and claim one for free.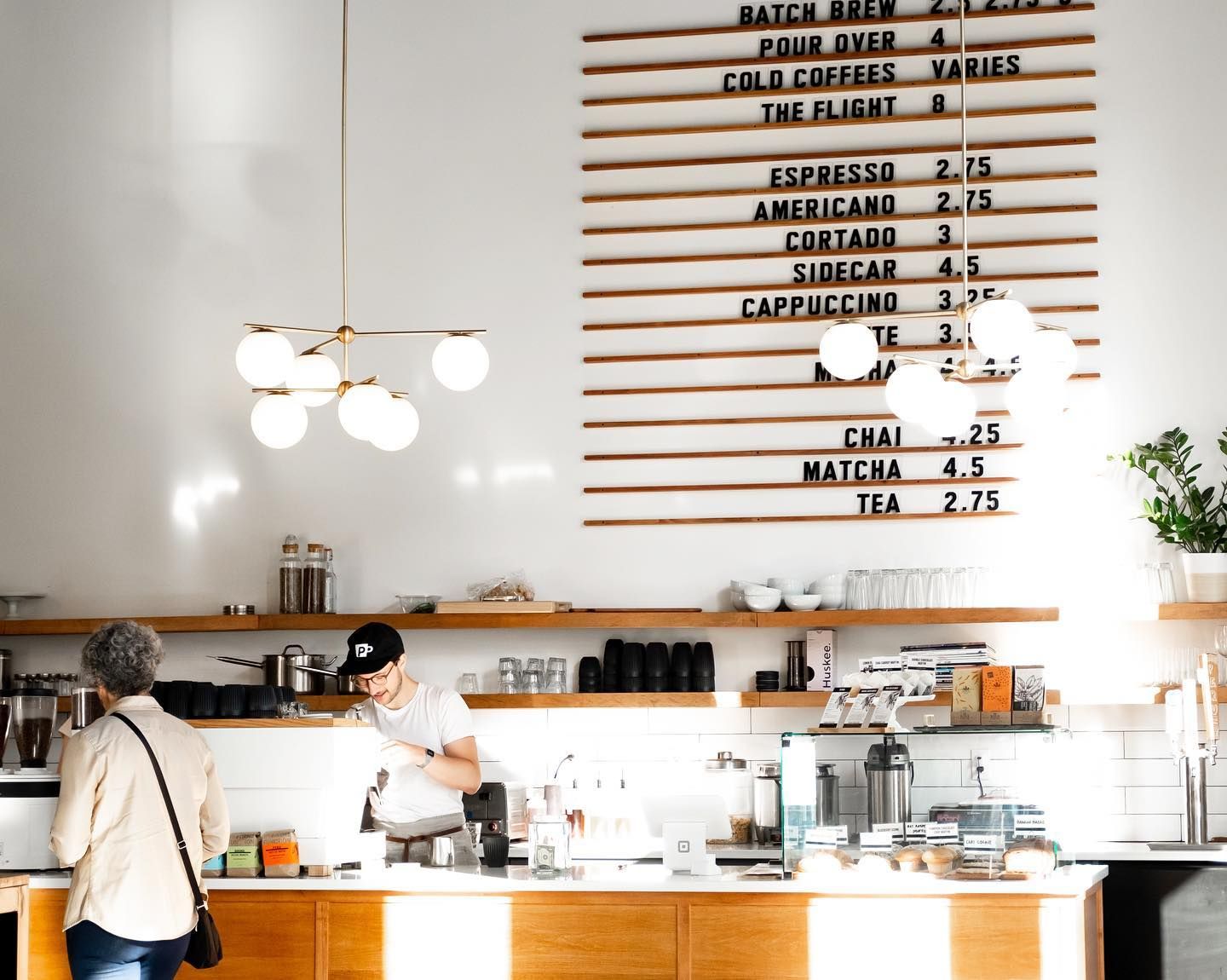 511 W Broad St
The Sewards are all about brewing great coffee, offering five single-origin coffees along with an espresso blend and a decaf. They adjust their espresso machines regularly, and they ensure staff measure the beans for every single drink to ensure consistency with your drink.
Coffee is truly a science at Form and Function.
They even have a subscription service to get their beans delivered straight to your door.
The turmeric latte is amazing. Pair it with an avocado toast to get the full Form and Function experience.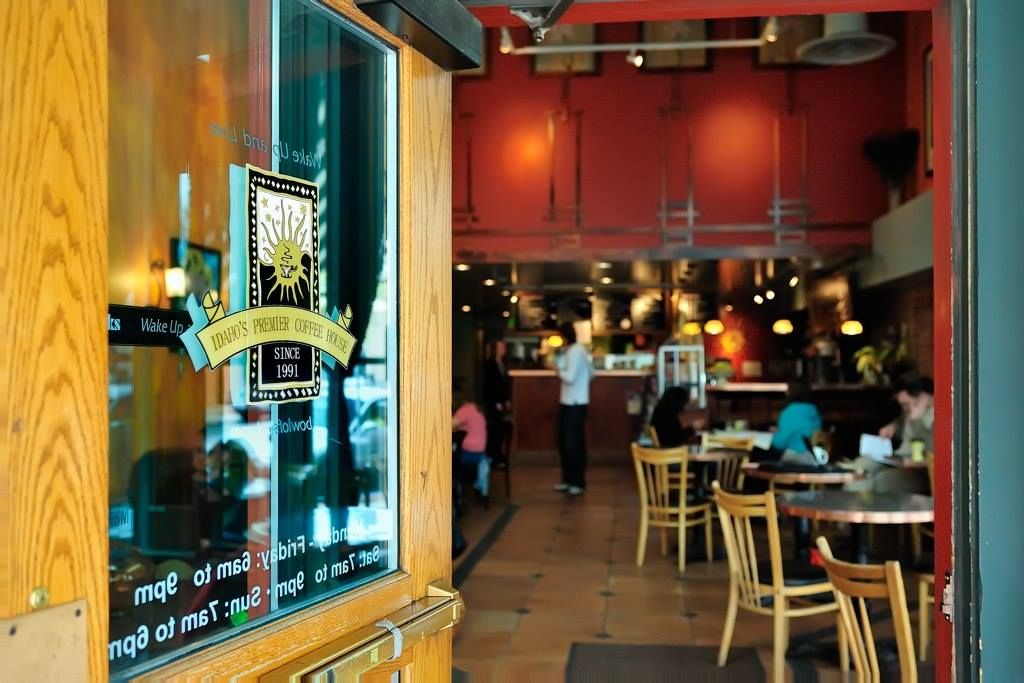 223 N 6th Suite 110 and 1612 N 13th St
A Bowl of Soul.
I mean, it sounds good to me. But what is it?
It's what you get when you take espresso, throw in some chocolate and Mexican spices, and then top it off with some ooey-gooey whipped cream.
Java is one of Boise's older coffee shops, around since 1991. Todd Rippo started it as a place where he would want to hang out and created a hand-crafted bakery menu that harkens back to his Southern California roots.
He serves fresh roasted, fair trade, relationship coffees in a rock 'n' roll atmosphere. C'mon, who would have guessed that with a Mexican chocolate espresso drink called The Keith Richards?
Java has five locations: the two Boise spots listed above, along with one each in Hailey, Ketchum and Twin Falls.

1035 S Lusk St and 219 N 8th St
The world comes to Boise right here at Dawson Taylor. Their high-quality, direct-sourced coffees come Ethiopia, Papua, Colombia, Nicaragua, Guatemala and more.
The folks at Dawson Taylor take coffee-flavored coffee seriously, serving up dark, medium and light roasts in an artisanal way.
Founded in 1995 by Cindy and David Ledgard, Dawson Taylor—named after their son—explores flavor profiles from fruits and berries to chocolate. They roast their beans with European drum-style roasters to ensure the farmer's hard work shines on each cup.
Their Backcountry Blend is a lively, full-bodied coffee with a smooth, bold finish. The Ledgards blended a wine-like Indonesian coffee with a robust, dark roasted South American bean.
They also offer the Dawson House's Blend, a special mix of Central American and Indonesian coffees for a rich, aromatic coffee.
Don't forget to grab a pound to brew at home!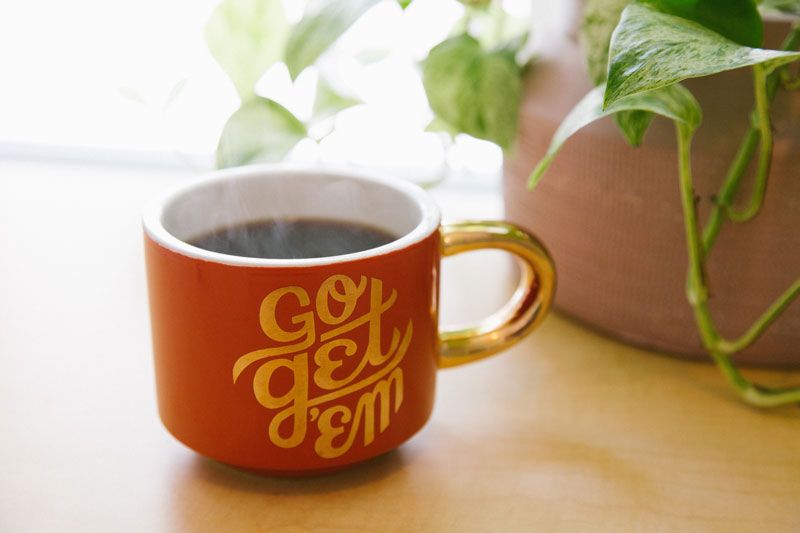 Jumpstart Your Day
Gosh, we haven't even gotten to Big City Coffee House, the Flying M and the roving Café Mule!
Honestly, Boise has a coffee shop to suit every taste.
Do you have a favorite place to grab a cup of Joe in the morning? Or any time of day?
Let us know. Head on over to our Facebook page, find our post about coffee shops and tell us all about it.
Client Success Stories
Hear what our past clients have to say about their Platinum Idaho Experience!

Meet Our Team
You are in great hands, and our exceptional team at Platinum Idaho Real Estate is guaranteed to provide you with a FIVE-STAR experience