10 Things About Boise You Might Not Know!
Ah, Boise … our City of Trees.
Our bustling metropolis is steeped in the history of French-Canadian trappers and Native American culture.
That's the stuff we learn in history books.
There's so much more to our city than can be learned in school or in a museum.
(That's not discounting our museums at all. They're great places … go visit!)
Do you know, however, that Boise drops a giant potato for New Year's Eve?
Has a theater modeled after King Tut's tomb?
Here are 10 things about Boise you might not know … and all great reasons to move here.
1. Ever wondered where the name Boise comes from?
Boise was given its name after French Canadian fur trappers first explored the area after crossing the arid desert plains and setting their traps in the woods by the Boise River, which they called "La rivière boisée".
They would refer to the trees, primarily cottonwoods as "Les bois!" meaning the woods.
Boise is now known as the City of Trees.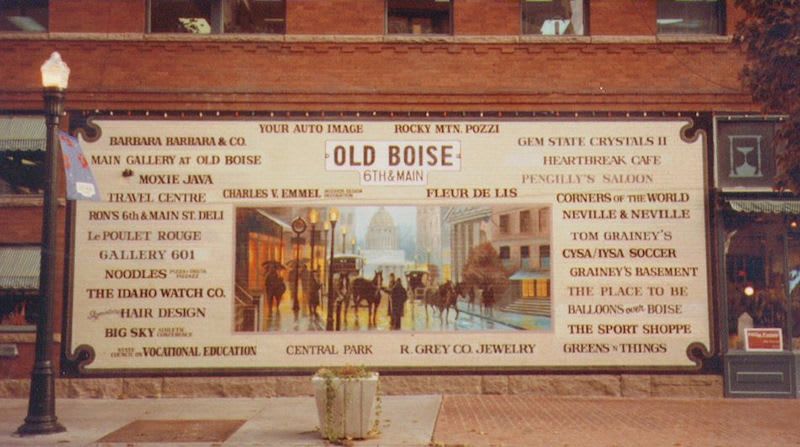 2. Boise is the fastest growing city in America.
This just in from Forbes Magazine, we are enjoying the swiftest growth in the country, catapulting up the ranks to No. 1 from the mid-teens last year.
Forbes Mag says we exceeded expansion in a bunch of important metrics last year, such as:
Population growth: Up 3.08 percent
Employment growth: Up 3.58 percent
Home prices: Up 11.58 percent
Wages: Up, up, up!
Moody's Analytics, which Forbes uses for its data points, says there's no sign we're going to slow down in Boise, either.
We have location, low cost of living and a healthy tech presence, according to Moody's.
You hear that, Silicon Valley? We are that cool, too … just with affordable housing.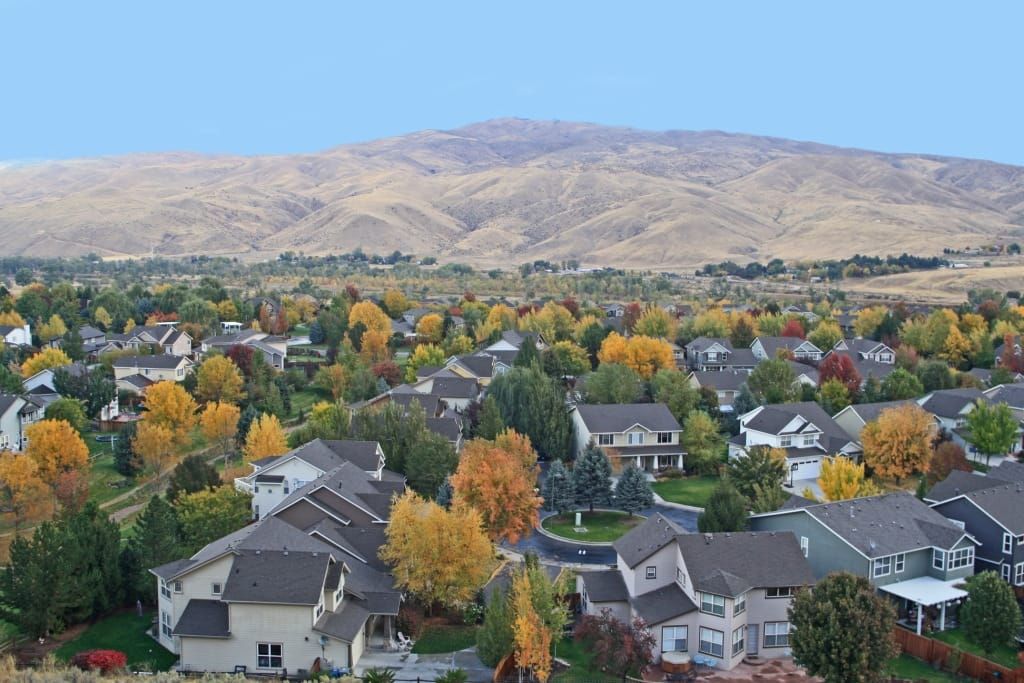 3. We are one of the safest cities in the world!
Just a few months ago, MSN came out with a list of the 50 safest cities in the world. Coming in at No. 8, Boise shares Top 50 status with only one other American city—Salt Lake City was 49th.
The rankings were calculated by a big data company called Numbeo and based its results on a survey was residents who answered such questions as:
How safe do you feel walking alone in the city during night?
How worried are you about being mugged/robbed?
How worried are you about having things stolen from your car?
Boise also ranked pretty low on the Numbeo calculated crime index, scoring 18.93 out of 100 (the lower the number, the better!).
MSN wrote that Boise has "plenty of museums, galleries and restaurants to explore … and it's only growing."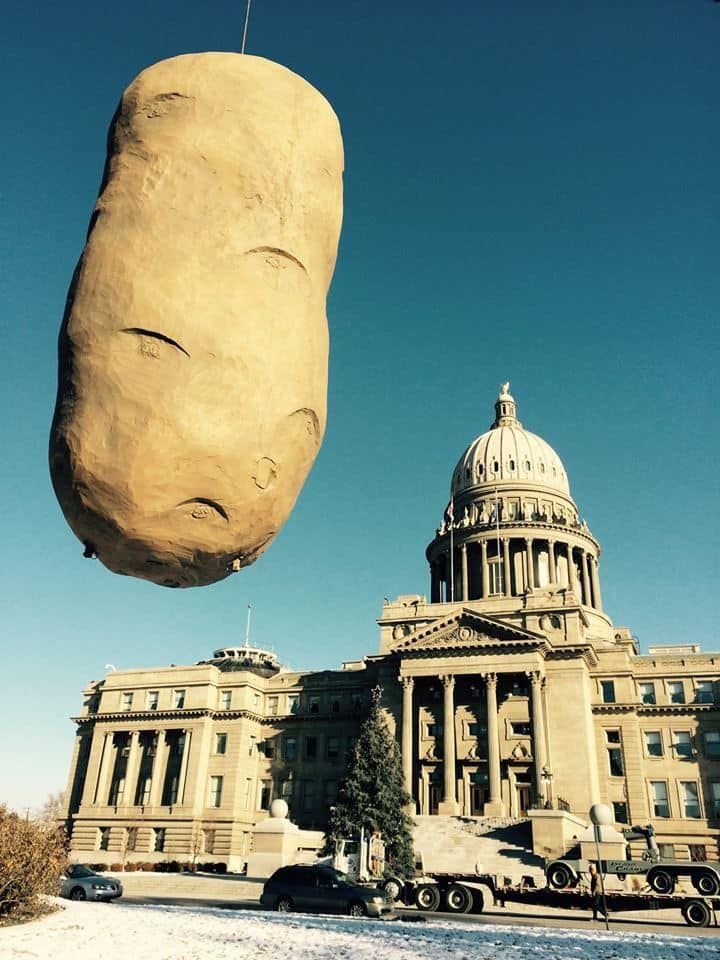 4. We drop a potato on New Year's Eve
Not just any potato.
A giant potato.
Yep, we don't just sell potatoes as an agricultural crop. We celebrate those taters like crazy, especially for New Year's Eve. The Idaho Potato Drop brings 35,000 people to downtown Boise to ring in every new year.
It's quite the event, providing entertainment for the entire family. There's live music and other entertainment, a street fair with vendors of every type, fireworks, great food and the midnight potato drop.
The Potato Drop is a free community event that supports local arts, business and charities. It's a great time to see a lot of people in Boise come out and have some fun.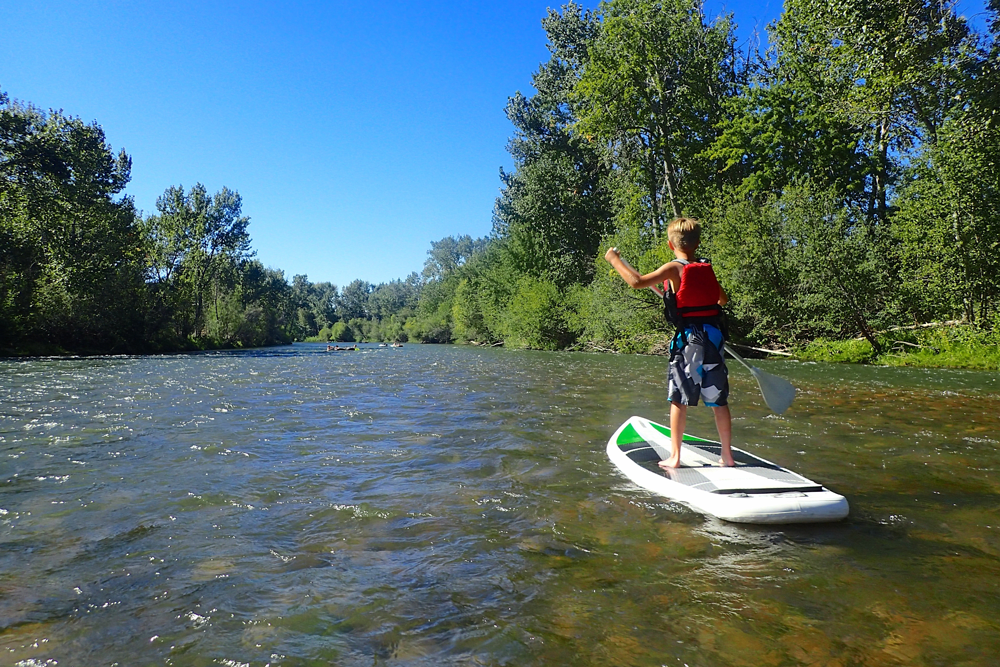 5. A haven for active families
Speaking of family fun, Boise was named one of the top 10 big U.S. cities for active families in 2016 by Outside Magazine.
Sure, our ranking was in 2016 but we aren't letting go of it!
Outside Magazine cites our 25-mile-long Greenbelt along the Boise River for biking and walking; the Boise River Park for paddlers; and, of course, the Bogus Basin Mountain Recreation Area for 2,6000 acres of alpine and cross-country ski trails.
There's also the Ridge to Rivers trail system for 140 miles of trails for single-track mountain biking, hiking, running and walking.
Outside Magazine looked for cities where a high percentage of the population is under 18 and for cities where the recreational activities are affordable.
Boise is in pretty good company, sitting alongside Portland, Austin and Boston.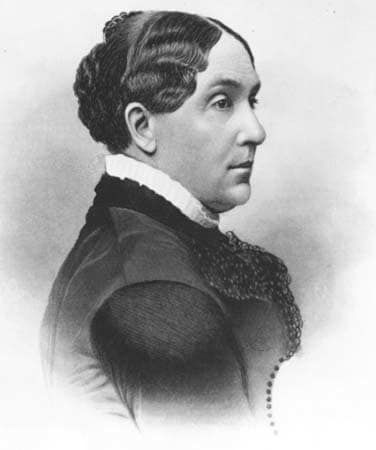 6. We made history in gender equality
Abigail Scott Duniway, the Pioneer Woman Suffragist of the Northwest, gave most of her public lectures on women's equality right here in Boise. Although based in Portland, she traveled more than 12,000 miles to give more than 140 speeches in Idaho from 1876 to 1895.
She made a historic 6,000-word speech to Idaho's statehood planning convention in Boise in 1880 and, 16 years later, Idaho became the fourth State in the country to allow women the right to vote.
Idaho also has the only State Seal designed by a woman.
Shortly after Idaho became a state in 1890, the legislature held a nationwide design competition. Emma Edwards, a Boise art teacher, honored the suffrage movement and Boise's industrial history with a painting of a male miner and a female goddess.
She won the competition and a cool one hundred bucks as a prize.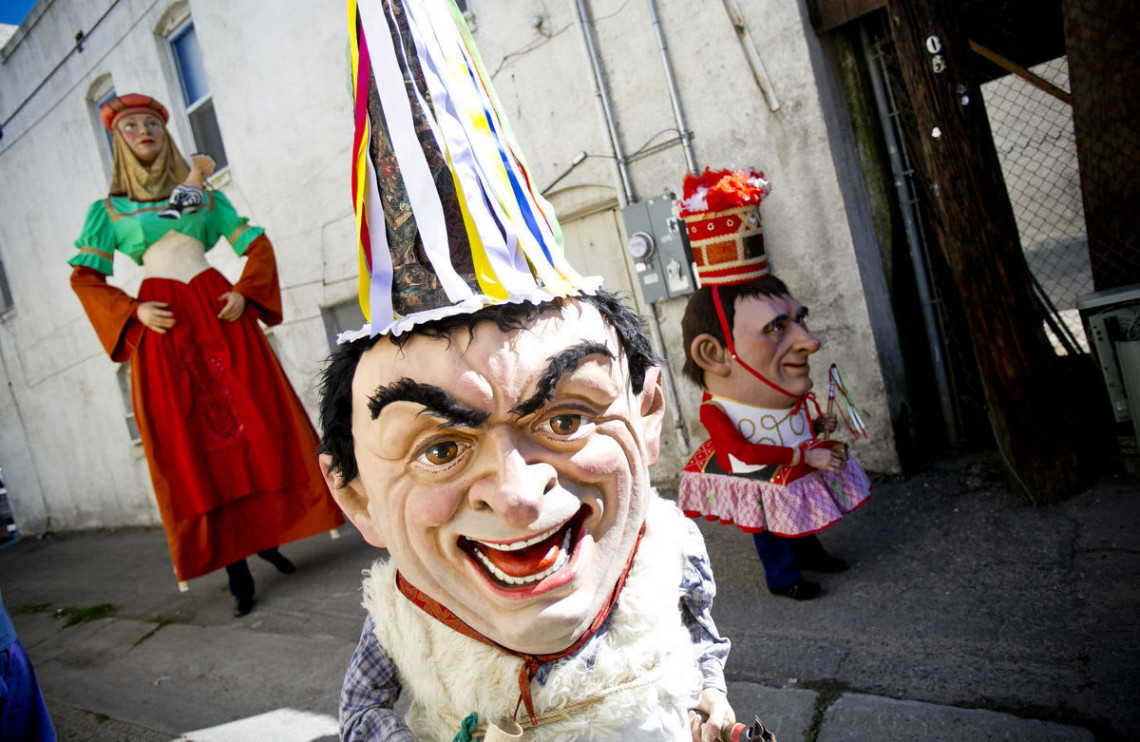 7. Basque in our glory
Boise is home to about 15,000 Basque residents for the second largest Basque population in the United States.
If you're unfamiliar with the Basques, they are descendant of a community in northern Spain and southern, near the Pyrenees mountains. They have a unique culture and language with wonderful, colorful traditions.
They even have their own national sport, called pelote, or pelota. It's like a cross between handball and squash but is really quick. Faster than handball, you ask. Yes, indeed.
They also make quite the sport out of stone-lifting and log-chopping, similar to Scottish heavyweight games.
The Basques arrived in Idaho in the 19th century and became an integral part of the silver mining community.
Every five years, they throw a big party called Jaialdi during which you can experience all these cultural traditions, along with their cuisine which features meats and fish grilled over hot coals, lamb stews, bean dishes and more.
Jaialdi is so popular that it brings out more than 40,000 people to join in the Basque fun. The next Jaialdi will be July 28 through August 2 in 2020.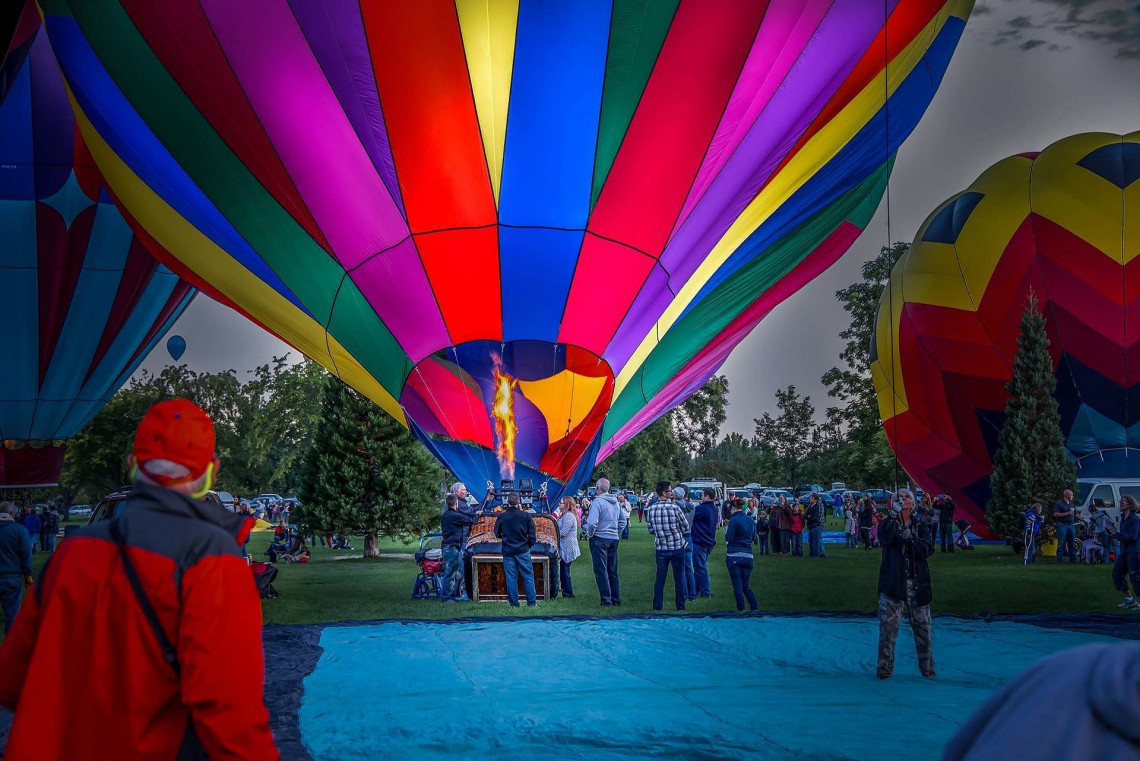 8. We're a melting pot of culture
It's tough to wait five years for a good festival with a healthy dose of Basque culture.
The World Village Festival started in 2015 to show off all the international cultures that call Boise, Idaho home. It celebrates dance, music, storytelling, poetry, film and food, connecting Boise residents to their neighbors through the arts.
This year's event, running June 8-10 at the Capitol Park, represents cultures from Mexico, Basque, Native America, Portugal, China, Japan, the Philippines, Africa, Greece and more.
Our love of festivals doesn't end there!
Some of our other favorites include:
Idaho Shakespeare Festival, June through September
The Horror Film Festival, October 11-14
Spirit of Boise Balloon Classic, August 21 to September 4
That's far from being a complete list! We are definitely festival friendly in Boise.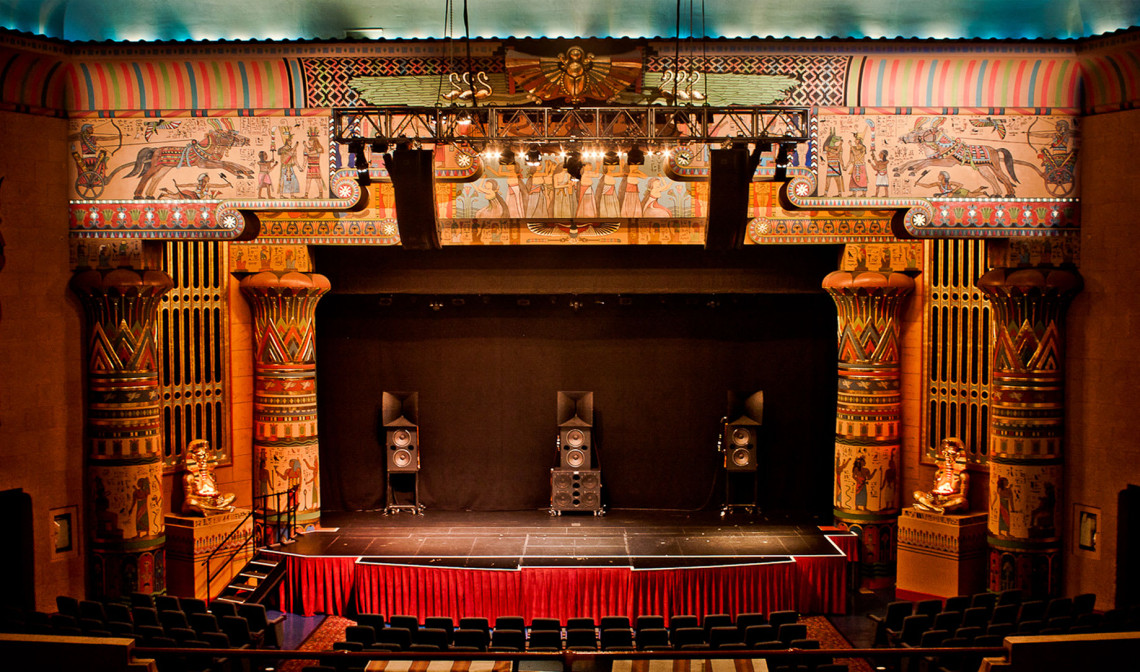 9. You can visit King Tut's tomb in Boise
OK, not really.
But sort of.
Our historical theater, in business since Don Juan screened there on April 19, 1927, is modeled after King Tut's tomb and other Egyptian esthetics.
The Egyptian Theater pays amazing attention to Egyptian architecture and detailing.
According to the theater's website:
The proscenium, with much gilded detailing, is the main feature of the Auditorium. A large winged scarab, detailed in the drawings, holds a sun disk with ureaus, and is above the cornice torus within a painted geometric star motif panel. Completing the gilded scarab ornament, symbolizing the birth of the sun and centered above the Stage, are flanking horizontal reed bundles set with three swan-like figures on stylized water. Below, the outer proscenium arch is formed by three corbels which at each side are supported by engaged columns.
It really is something to see, and the acoustics are great, making it a spectacular spot to watch one of the old classics.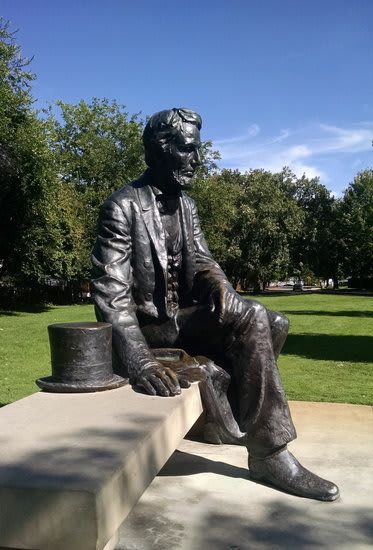 10. Get your picture with President Lincoln
Or just sit on the bench with him and have a chat.
Boise's Big Abe, sitting in Julia Davis Park, is the third largest seated statue of the U.S. president in the world. The bronze sculpture ticks in at nine feet tall and weighs about 6,500 pounds. There's more than enough room for you and a few others on the 11-foot bench.
The statue is replica of one in Newark, New Jersey. It was designed by Gutzon Borglum, who also created Mount Rushmore.
Borglum was born in Idaho and Abe Lincoln was president of our great country the year Idaho became a state.
That's why Mr. Lincoln belongs so nicely in Boise.
On another note, it may also be the oldest Lincoln monument in the western United States.
Boise is a city filled with many wonderful surprises and secrets.
Of course, they're only surprises and secrets to those who've never been to Boise. Once you get here, you'll find a population of people who are friendly and open to chat about what makes Boise such a great place to live.